Cicciolina Cusco: Cicciolina is a wildly popular restaurant.  It's located in Ruina neighborhood of Cusco.  They serve Peruvian influence Spanish tapas and worth the visit!
$16.99
$24.99
in stock
20 new from $16.65
18 used from $8.87
as of September 22, 2023 1:49 PM
$34.90
$49.95
in stock
62 new from $29.47
65 used from $26.10
as of September 22, 2023 1:49 PM
$25.29
$35.00
in stock
57 new from $23.86
46 used from $14.99
as of September 22, 2023 1:49 PM
Last updated on September 22, 2023 1:49 PM
Cicciolina was my first meal in Cusco.  I dropped my bags off at my hotel then walked up a few blocks.  Cicciolina is on the second floor and there wasn't a seat available in the house.  Fortunately, I was able to grab a seat at the bar while others had to wait for a table.  The restaurant didn't slow down during my visit.  People kept coming in asking for a table.
The staff were all helpful and wonderful.  There was an Australian woman who was a delight; she had a wonderful ascent, a warm smile, and extremely helpful.  She had a number of recommendations about the menu.  She made her rounds with everyone sitting at the bar and she made sure everyone had everything they needed.
Cicciolina is a Spanish tapas bar.  However, it doesn't resemble anything like the ones in Spain.  There isn't a self-service bar filled with pinotxo/tapas; the tapas are ordered then brought to the tapas.  In addition, there were main entrees on the menu.  I wanted to try everything on the menu; however, I limited my choices to the following items: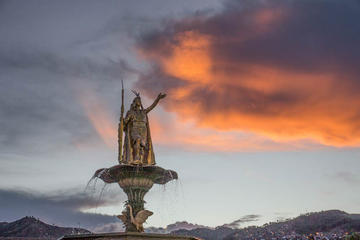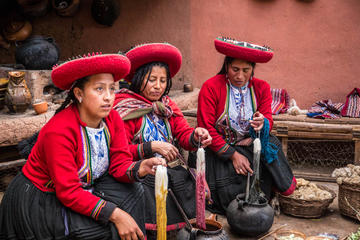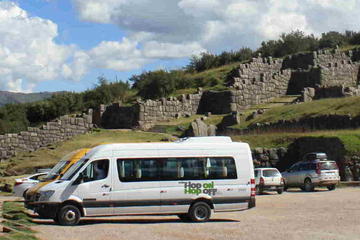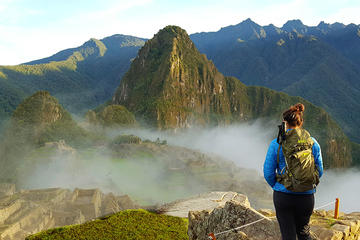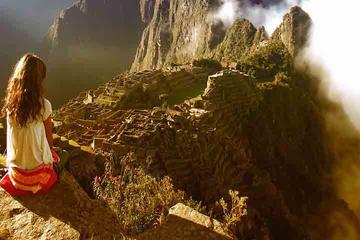 Rice Dish – The rice was swimming in a yellow mild chili broth.  It was a mixture of vegetables, seafood, and rice.  The home grown vegetables had a sweet flavor to them; the shrimp and squid had a plump texture.  The guinea pig leg was lightly fried and very tender.  The dish had an assortment of different flavors.  


Rice Dish

Ceviche – The ceviche was made with tuna.  It was topped with fresh onions then drenched with a citrus sauce.  The sauce provided the same vibrant flavors as lemon or lime used in other parts of Peru.  It was a solid ceviche and it reminds me why Peruvian ceviche is the best. 


Ceviche
Cusco could be considered a tourist trap.  There are multiple restaurants and bars catered to the foreigners who come to town for Machu Picchu.  However, Cicciolina is definitely one of the better restaurants in Cusco.  It has a flair to it with its creative dishes and bright flavors.  I would highly recommend Cicciolina along with Incanto and La Feria.
Need things to in Cusco?  Check out our list here or schedule a day trip to Machu picchu here.
Service -

8/10

Presentation -

8/10

Flavors -

8.5/10

Decor -

7.5/10

Ambiance -

7.5/10
Summary
Cicciolina is a great restaurant located in Ruina neighborhood of Cusco, Peru. The Peruvian restaurants serves Spanish influence tapas with vibrant flavors and endless glasses of wine. It's definitely worth a visit while in Cusco.