MAUDE LOS ANGELES: Maude Restaurant is celebrity chef Curtis Stone's restaurant in Beverly Hills.  It has won several awards and being named as one of the best new restaurants. 
$17.69
$35.00
in stock
47 new from $6.00
88 used from $1.50
as of November 20, 2023 1:34 AM
$20.74
$35.00
in stock
46 new from $12.46
98 used from $1.45
as of November 20, 2023 1:34 AM
$22.20
$22.22
in stock
4 new from $22.20
as of November 20, 2023 1:34 AM
$31.58
$34.49
in stock
2 new from $31.55
as of November 20, 2023 1:34 AM
Last updated on November 20, 2023 1:34 AM
It's an unmarked restaurant with only a few tables and a chef's table.  Maude Restaurant markets it's rotating menu where they use a single ingredient for the month.  For example, November was white truffle month then December was black truffle month.  It's a cool concept and shows the kitchen's ability to improvise every month. 
The service was great even though they were running a lean shop.  Maude Restaurant had only a few wait staff and they did a great gob.  They had a good sense of humor, friendly and professional.  They had their opinions about restaurants in New York and other cities.  However, I think their opinion is a little tainted by the city's image and hype.
Now Maude Restaurant food.  It was black truffle month and it was about 12 courses.  I asked one of Sommelier how long did it take for them to come up with the menu and he said he received the menu two weeks before December.  I didn't find the response very assuring due to other notable restaurants spending at least three months on a menu for the season.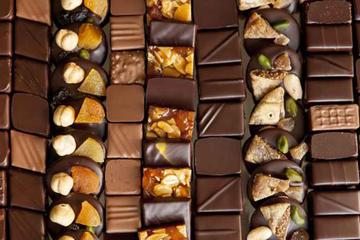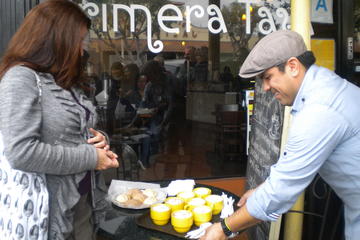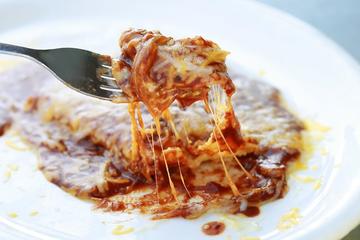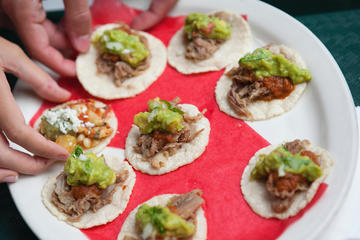 I went with wine pairing.  It was a decent pairing selection; some of the wines were hits and the other were misses.  I didn't find any dish memorable and each dish was mediocre to okay.  It wasn't anything special or come close to rave about it.  Here's the thing about Maude Restaurant courses.  Each course contained black truffle as advertised with one course having white truffles. 
However, the black truffles didn't add any value to the dish.  Let me give you an analogy.  For example, you have complainers (i.e., dishes) who like to complain (i.e., black truffles).  The complaining occurs on a regular basis but it doesn't change or improve the complainers' lives.  It doesn't change the complainers' past, their current situation, tomorrow's situation or the following day's situation.  They're still in the same place they were if they didn't complain.  With the addition of complaining, it's just a lot of noise that doesn't add any value to the complainers.  That's how I felt the black truffles were to the dishes.  It was just a lot of noise. 
Overall, I thought Maude Restaurant was completely overrated.  I didn't think the dishes were very well thought out and prepare.  Every dish was prepared then topped with black truffles and then served.  The main ingredient's integration into the dish was lackluster and mediocre.  There is a reason notable restaurants spend at least 3 months preparing their dishes for the upcoming year.  Unfortunately, I don't think I would be rushing back to Maude anytime soon.  I rather have spent my money at Providence. 
Service -

8/10

Presentation -

4/10

Flavors -

3.5/10

Decor -

7/10

Ambiance -

7/10
Summary
Curtis Stone's Maude has won numerous awards with its rotation of different monthly menus for each month of the year. The service was where it should be for the price point. However, the dishes were uninspiring and bland. The inclusion of black truffles did not enhance each dish and used merely as a garnish. It was a disappointing showing for a such a quality ingredient.