MOCA Los Angeles: Museum of Contemporary Art (i.e., MoCA) is one of Los Angeles' favorite museums.  It probably only trails LACMA because of the lanterns.
$28.41
$35.00
in stock
10 new from $21.71
20 used from $11.50
as of January 24, 2023 4:25 AM
$16.95
$30.00
in stock
32 new from $14.95
20 used from $12.96
as of January 24, 2023 4:25 AM
$22.09
$32.50
in stock
31 new from $19.00
37 used from $13.54
as of January 24, 2023 4:25 AM
Last updated on January 24, 2023 4:25 AM
There are two locations in DTLA.  The one I prefer is right across the street from Little Tokyo, a few blocks from Union Station, and a couple of lights from Chinatown.  The Geffen Contemporary blends well with its surrounding area since the area is close to Los Angeles' Arts District.  LA is filled with street art with Black and Mexican influences.  There are blogs dedicated to it. There is always a lot to do in DTLA and it has gain momentum with the addition of the Yayoi Kusama's Infinity Mirrored Room at the Broad.  MoCA Los Angeles
Now, It's the neglected child.  It used to be the cool kid on the block but the Broad has stolen its limelight.  However, I still find it appealing with its free admission every Thursday from 5 PM to 8 PM.   It's where I saw my favorite art exhibit to date — Art In The Street.  The exhibition was sponsored by Banksy himself.  MoCA Los Angeles
The museum had a lot of great exhibits.  They had an Andy Warhol exhibit a few years ago.  In addition, Steve McQueen with numerous of permanent collections on display.  It's definitely worth a visit while in Los Angeles.  Lastly, don't forget to go on Thursday since it's free from 5 PM to 8 PM.  MoCA Los Angeles
There's also LACMA for your museum fanatic.  If you're looking for a full Los Angeles experience, definitely check out some of these tours.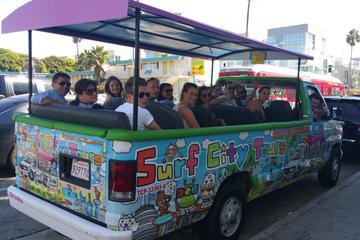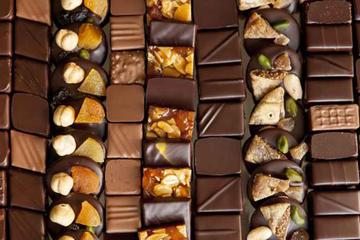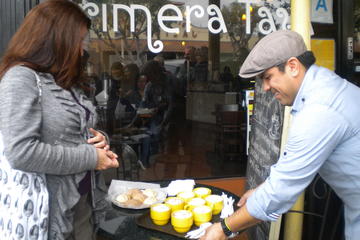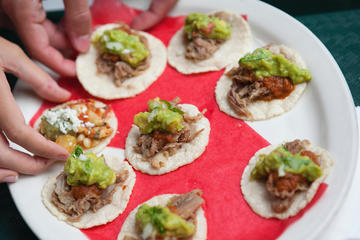 Directions and locations are below:
Downtown Los Angeles Location: MoCA Los Angeles
Little Tokyo Location: MoCA Los Angeles