Yakiyan has made a lot of noise lately around Los Angeles.  Well, it's actually Hacienda Heights to be exact.  It's the new yakiniku restaurant in town and everyone is raving about it.  However, there's some truth to be told about the hype.
$23.79
$35.00
in stock
57 new from $20.25
47 used from $20.23
as of April 18, 2023 5:58 AM
$39.55
$59.99
in stock
29 new from $39.55
1 used from $47.59
as of April 18, 2023 5:58 AM
$92.30
$92.82
in stock
as of April 18, 2023 5:58 AM
$57.30
$57.32
in stock
2 new from $57.30
as of April 18, 2023 5:58 AM
Last updated on April 18, 2023 5:58 AM
Yakiyan is a Taiwanese yakiniku chain restaurant that originated in Taiwan.  They have branches all over Taipei and the restaurant chain is a part of the Panda Restaurant Group.  The Panda Restaurant Group is known for their Chinese fast food chain in the United States — Panda Express; the restaurant group decided to produce an upscale dining experience with its latest restaurant in Hacienda Heights, California.
Yakiyan offers an omakase only menu.  In other words, it's a prix-fixed menu without any à la carte options.  The restaurant contemporary decor offers a full view of the kitchen along with a bar in the back of the restaurant.  Yakiyan's site indicates the Panda Restaurant Group is targeting its Chinese consumer base.  In Hacienda Heights, Yakiyan brings its version of upscale Japanese yakiniku with different high-end American beefs and a certified A5 Japanese Wagyu strip while educating the masses during the dining experience.
The service was relatively decent compared to restaurants in its class.  It's definitely a step up from the local Panda Express.  The server was a really nice person and he seemed happy working for the company.  However, the server lacked any knowledge on the items being served; he seemed under-trained and didn't pay much attention during his training courses.
He couldn't get the dishes correct and often referred the dining experience as yakitori.  I had to correct him on the difference cause yakitori and yakiniku are two different things like the Vietnamese beef noodles Bun Bo Hue and Pho.  Lastly, the beef came off the grill overcooked most of the time, which was disappointing when I specifically stated I wanted it medium-rare.  It's one of the biggest sins of cooking beef.
The omakase only restaurant is at the right price — $80 per person.  It's not too expensive; however, it's not cheap.  It's a right price for people to consider it an upscale meal but not too expensive where they won't enter the door on a special occasion or date night.  However, at $80, the quality of the ingredients isn't the best in the world; it's good enough to get by cause the public doesn't know the difference between pure-bred wagyu (i.e., Japanese cattle) versus percentage wagyu (i.e., American cattle).
Yakiyan's omakase consists of about 16 different courses.  It includes some typical cuts of beef, an egg custard and an A5 Japanese Wagyu strip.  Here were the notable dishes:
Egg Custard – The egg custard dish is found on a lot of Kaiseki and Omakase menu.  The delicate and silky texture makes the dish an easy choice when comprising an Omakase or Kaiseki menu.  Yakiyan's Egg Custard was fairly decent with the Santa Barbara uni.  The Santa Barbara uni tasted fresh as it laid on top of the egg custard.

Egg Custard

A5 Japanese Wagyu – It's the only justifiable item on the menu that warrants the price tag.  The thinly cut strip of certified A5 Japanese Wagyu was buttery, tender and melted in my mouth.  It was place on the grill for a little too long and came to my plate overcooked.  The only saving grace is the beef quality.  The Japanese Wagyu's marbling is so intense that it retains its flavor and texture even when it's overcooked.

A5 Japanese Wagyu

Short ribs – The only decently marble cut of beef on Yakiyan's menu.  The short ribs are known for it's marbling and tenderness.  Yakiyan does a decent job with its choice of beef; it was lightly seasoned with salt and pepper.  The server left the table after he place it on the grill and I had to cook the beef myself.  I made sure it wasn't on the grill for more than a minute to keep the flavors of the beef.

Short Ribs
Yakiyan's disappointment comes at its half-ass attempt at providing an upscale dining experience with beef that could be bought online or at any gourmet grocery store.  The majority of the beef were from Snake River Farms.  Snake River Farms offers free shipping on all purchases with the code FREEAFF.  Snake River Farms is definitely one of the better beef choices in the United Sates and it's absolutely better than the Angus beef found at any major grocery store retailer.
Here's the question most diners will ask themselves after dining at Yakiyan… Why would I pay $80 for an "upscale dining experience" when the products are easily found online?  Why would I pay for an "upscale dining experience" when I have options like Costa Mesa's Anjins and Fountain Valley's Tsuruhashi offering the same beef options for less per person?  Yakiyan lacks an authentic and creative omakase dining experience.
With that said, there's one thing the Chinese produce very well — knock offs.  However, like all knock offs, the quality is never near as good as the original.  Yakiyan is the perfect example of that.  With the arrival of Yawaza in West LA, I rather drive to West LA, pay the extra money for an authentic A5 Japanese Wagyu meal, and an overall better dining experience.
Check out our rankings of Michelin Guide and World's 50 Best restaurant here.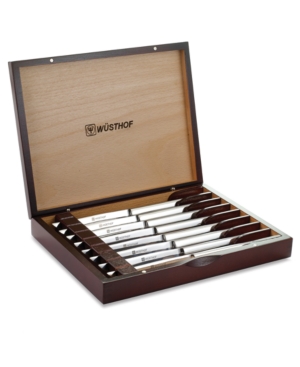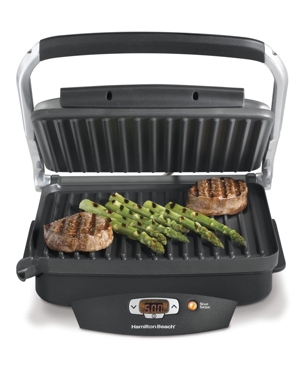 Service -

6/10

Presentation -

5/10

Flavors -

4/10

Decor -

6.5/10

Ambiance -

6/10
Summary
There's one thing the Chinese produce very well — knock offs. However, like all knock offs, the quality is never near as good as the original. Yakiyan is the perfect example of that. The Yakiyan experience is packaged differently and branded as a high-end product; however, the price point is gives it value for those who aren't willing to pay for an authentic yakiniku experience like Yazawa.