Mahane Yehuda Market is steps away from the tram stop.  It's extremely packed on the weekend. However, you get to experience Jerusalem like a local.

$25.53
in stock
2 new from $15.93
as of June 19, 2023 5:53 AM
$9.41
$35.00
in stock
42 new from $6.00
37 used from $7.37
as of June 19, 2023 5:53 AM
$38.20
$50.00
in stock
22 new from $32.55
52 used from $7.31
as of June 19, 2023 5:53 AM
$21.93
$22.27
in stock
2 new from $21.93
as of June 19, 2023 5:53 AM
Last updated on June 19, 2023 5:53 AM
Machane Yehuda Market is a farmer's market two stops on the 1 Line from the Jerusalem Central Bus Station.   The open air farmer's market is packed with Jerusalemites on the weekend.  The crowd is a collective of different Israeli generations from the teenagers, college students to the older citizens.  In addition, it's a fairly small market.
I walked over to the Mahane Yehuda Market after having lunch at Machneyuda.  It's was on my agenda for the 2nd half of the day.  As I made my way, the Jerusalem streets were packed with people.  The buses and cars navigated around pedestrians crossing the street; taxis were parked on the side of the road waiting their turn.  Fortunately, Uber hasn't exploited Jerusalem yet.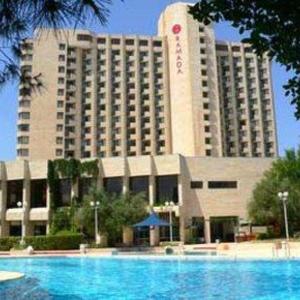 I arrived after a 5 minute walk.  There was barely any room to walk through the Mahane Yehuda Market; people crowded the vendors, restaurants and retail vendors.  The close vendors were marked up with Israeli street art and the open vendors displayed a colorful array of dried nuts, vegetables and fruits.  People talked among themselves trying to figure out what they wanted to taste or buy.  It's a fun time like Tokyo's Piss Alley.
I walked through the block unnoticed even though my appearance stuck out like a sore thumb.  The Israelis didn't pay me any mind and they went about their business.  I stood in amazement with the amount of people in the small block.  It dawned on me that Israel could become the food capital of the Middle East if it wasn't for politics.  The Mahane Yehuda Market showed their love for food.
Check out our other Israel articles here.
Mahane Yehuda Market Jerusalem