Ski Dubai is an achievement in itself.  The UAE built the world's largest indoor ski resort inside one of the largest malls in the world.  
$12.06
in stock
4 new from $12.06
as of November 23, 2023 12:12 PM
$11.79
in stock
3 new from $11.79
as of November 23, 2023 12:12 PM
$39.99
in stock
2 new from $39.99
as of November 23, 2023 12:12 PM
$27.00
in stock
as of November 23, 2023 12:12 PM
Last updated on November 23, 2023 12:12 PM
Ski Dubai is located in the Mall of the Emirates.  The nearly 300 feet high indoor mountain with five different slopes; the total run of the slope is a little over 1,300 feet.  Ski Dubai holds the world's title for first indoor black diamond run.  The admission was 60 USD for unlimited runs for two hours, which included ski/snowboard equipment and winter clothing. Ski Dubai Dubai
When I finalized my Middle East trip, Ski Dubai was one of the first items I put on my agenda in Dubai.  I'm a huge fan of snowboarding and the peace it brings me when I'm out on the mountains with white snow around me.  My agenda was packed from morning to dusk for two full days in Dubai, which included a day trip to Abu Dubai.  In reality, I only had one and half days to do everything on my agenda.  However, Ski Dubai was on my must do like other major landmarks in the world.
I scheduled Ski Dubai on the morning of my flight to Egypt.  The plan was to wake up early, get ready, have breakfast then catch the train to the Mall of the Emirates.  However, it didn't go as planned.  I ended up sleeping in until 9:30 AM.  My Egypt fight was schedule to depart at 2:30 PM, so I needed to be at the airport by 12 PM to get through all the airport shenanigans.  I had a little under two hours to make Ski Dubai happen after my morning shower and breakfast at Shakespeare and Co.
After breakfast, I hopped on the MTA to the Mall of the Emirates from the Financial Centre at 10:30 AM.  It was about a 20 minute ride.  The admission line was long at Ski Dubai; however, the staff was getting people through it fast.  I bought my two-hour pass then ran over to the equipment department to grab my rentals.  I quickly threw everything on even though the clothes were too tight and the boots were too loose.  I had my mind-set on making sure I get Ski Dubai off my bucket list.
When I got to the bottom of the lift, it was empty and it gave me a sense of relief.  I looked at my phone and it was 11:20 PM; I got on the lift and started to make my way up the mountain.  Ski Dubai's lift was moving at a steady pace like Los Angeles traffic.  It felt like an eternity for the lift to make its first turn up the mountain.  Once it made its turn, the anticipation of conquering Ski Dubai quickly became disappointment when I saw how short the run was.
It sounds like a decent run when Ski Dubai employees say 400 meters and it takes 7 minutes to get to the top.  I've snowboard for a good 7 years of my life and a 7 minute lift ride is a long ride.  It's about the same time to get to the top of Keystone or Vail, Colorado.  However, 400 meters is about a quarter-mile, which is equal to a bunny slope at my local mountain.  Maybe shorter.
It took me less than 30 seconds to get from the top to the bottom of the slope.   However, I'm still glad I was able to check it off my bucket list.  I returned all my rental equipment then dashed back to my hotel for a quick shower and checked out.  I hopped on the MTA towards the airport and arrived at 12:30 PM.  It was enough time to get through immigration and TSA with time to spare to reflect on my Dubai trip.
Check out our other United Arab Emirates articles here.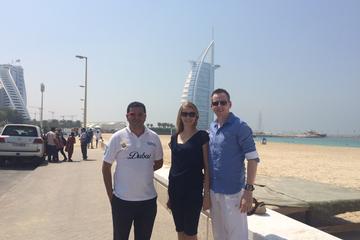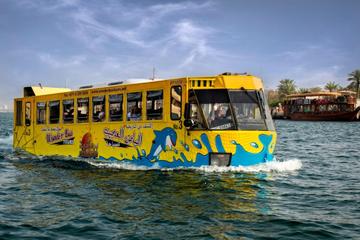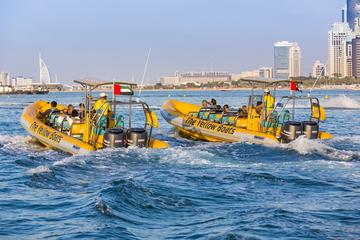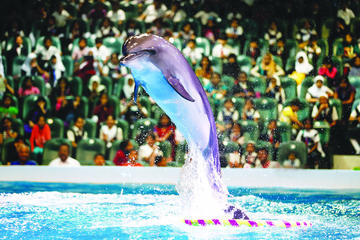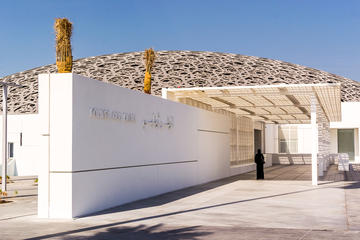 Ski Dubai Dubai