Berlin's Top 10 Sightseeing List? Berlin is the capital of Germany.  The once separated city is an amazing place to visit with its rich culture, diverse group of people, and landmarks.
Germany is a contrast of what it was in the 1930s.   Europe is much different after two world wars with the European Union.  The free movement of its citizens to experience what neighboring countries have to offer in terms of food, landmarks and cultures.  The rest of the world could follow the EU's lead and let its citizens roam freely in its region without prejudice. Berlin's Top 10 Sightseeing List Berlin
Berlin has a lot to offer for anyone looking to visit whether you're into culture, architecture or a foodie like myself.  It has Michelin rated restaurants like Tim Raue and filled with 17th-18th century buildings.  Here are our the top 10 things to see in Berlin:
Reichstag Dome – The rebuilt dome with a mirrored cone within the German Parliament.  Read more here.

Reichstag Dome

AquaDom – It's a massive 82 foot aquarium.  Read more here.

AquaDom in Berlin

Brandenburg Gate – The gate from the 18th century gate with 12 Doric columns topped by a classical goddess statue.

Brandenburg Gate

Eastside Gallery – This is the last remains of the Berlin Wall.

East Side Gallery

Berlin Victory Column – It's a column celebrating the victory of Prussian-Danish war.

Berlin Victory Column

Neue Kirche –  It's an 18th-century building with German democracy displays.

Neue Kirche

Spree – It's a river that runs through Berlin.

Spree Berlin Germany

Berliner Fernsehturm – The tower has a viewing gallery and a revolving restaurant standing at over 1,200 feet tall

Fernsehturm Berlin

Berliner Dom – It's an 18th Century church with an 7,000 pipe organ with a cityview.

Berliner Dom

Lustgarten – It's a large area on Museum Island.

Lustgarden
The majority of the above sites are free to get in.  However, the AquaDom and Reichstag Dome cost about 20 Euros each.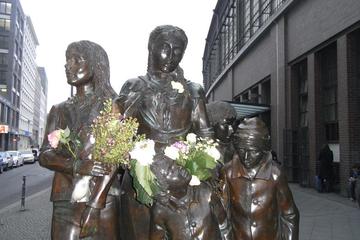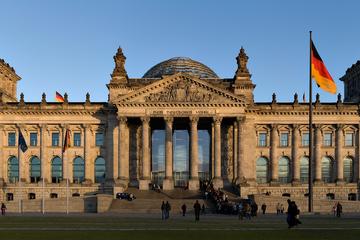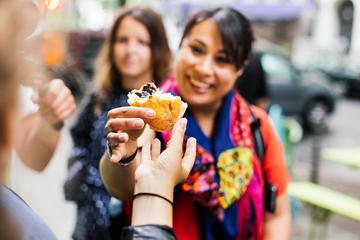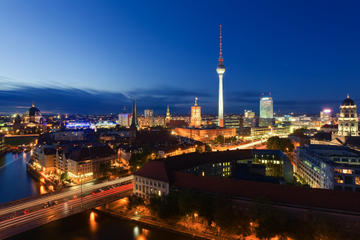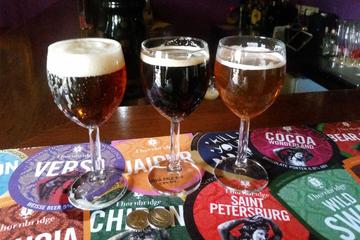 Let us know which sights you decide or end up visiting in the comments section below!