Dinner by Heston Blumenthal is located in the Mandarin Oriental next to Kensington. I would consider Heston Blumenthal the Thomas Keller of England. Here are Dinner by Heston Blumenthal accolades:
$46.78
$60.00
in stock
43 new from $37.17
53 used from $26.00
as of February 24, 2023 9:42 PM
$42.50
$60.00
in stock
26 new from $34.00
35 used from $29.99
as of February 24, 2023 9:42 PM
$148.47
$250.00
in stock
10 new from $138.86
22 used from $115.79
as of February 24, 2023 9:42 PM
Last updated on February 24, 2023 9:42 PM
2 Michelin star in 2014
2 Michelin star in 2015
I really wanted to do the Chef's Table but they only book it for 4 or more guests. I personally thought it was complete nonsense policy. Therefore, I had to settle for dining in the main room with no tasting menu.
Anyway, Dinner by Heston Blumenthal is a very elegant restaurant and the kitchen could be seen through a glass window.  I went to Stonehenge in the morning and had an early flight to catch the next day.  It was my 2nd day into an 18 day tour of 11 countries and 12 cities with a load of landmarks, bars and restaurants on my agenda. The service was decent and I expected more from a 2 Michelin star establishment. I didn't appreciate it when our server walked away then rolled his eyes when we decided not to have wine with our dinner due to our extensive agenda.
Now, the food. We had a number of items on the menu to try to get a feel of whether the accolades were warranted.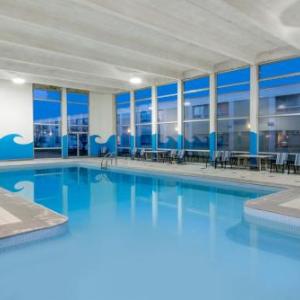 Savoury Porridge – The porridge was served with frog's legs, smoked beetroot, garlic, parsley & fennel. It had a really comforting taste and feel to it like eating chicken soup when you're sick. The frog legs were fried and the crispy batter had good texture to it. It wasn't overly dry but tender and moist.

Savoury Porridge

Roast Marrowbone – The roasted marrow bone was served with snails, parsley, anchovy, mace & pickled vegetables. I wasn't a big fan of this dish. I didn't like the textures and flavors of the ingredients. The snails and bone marrow didn't complement each other well. The snails were chewy while the bone marrow was silky and buttery. The dish had too much going on in my opinion.

Roasted Bone Marrow

Roast Iberico Pork Chop – The pork chop was served with spelt, ham hock & robert sauce. The pork chop was cooked to a medium well and surprisingly tender. It wasn't overly or unevenly salted. The seared marks on the pork chop added a nice charred flavor to it. It had the right amount of juiciness to it and definitely the best dish of the night.

Iberico Pork Chop

Hereford Ribeye – Okay. Here's the deal. I've eaten some of the best steaks in the world. I've had A5 Japanese Kobe, A5 Japanese Wagyu, Australia's Blackmore Wagyu, and the over-rated American Kobe.  In addition, I have an ample supply of A5 Japanese Wagyu at home. Therefore, it's really hard for any steak to live up to those legendary pieces of beef. If I haven't had some of those legendary pieces of beef, this steak would have been really good. However, I thought the ribeye was decent at best.

Rib Eye
Overall, I was extremely disappointed of the Chef's Table policy. However, I didn't factor it into my review. I only considered the service and those four dishes I had. I thought the whole experience was average.  The service was mediocre and the food was decent to okay.   There wasn't any dish that made me say "wow."  Anyway, I expected more from Dinner by Heston Blumenthal and the San Pellegrino #7 World's Best restaurant in the world.
Check out our other London articles here.
Service -

5/10

Presentation -

6.5/10

Flavors -

6.5/10

Decor -

8/10

Ambiance -

8/10
Summary
Dinner by Heston is located in the Mandarin Oriental next to Kensington. I would consider Heston Blumenthal the Thomas Keller of England. I thought the whole experience was average. The service was mediocre and the food was decent to okay. There wasn't any dish that made me say "wow."