Xianlaoman is renowned around Beijing for providing quality dumplings and being cost effective.  The little shop is known to get packed fairly fast due to the mentioned quality.
$28.54
$35.00
in stock
28 new from $23.44
23 used from $22.68
as of September 29, 2023 11:30 PM
$33.96
$49.95
in stock
50 new from $27.95
25 used from $16.09
as of September 29, 2023 11:30 PM
$29.99
$30.25
in stock
3 new from $29.99
as of September 29, 2023 11:30 PM
out of stock
as of September 29, 2023 11:30 PM
$26.39
$35.00
in stock
11 new from $26.07
12 used from $16.92
as of September 29, 2023 11:30 PM
Last updated on September 29, 2023 11:30 PM
How cost-effective is Xianlaoman?  Well, five dumplings each being a little smaller than golf balls will cost you less than 1 USD.  Therefore, you could feed three people with less than $5 USD, which is pretty unheard of in the States.  The only catch is you have to order in pairs.  If you order the pork and shrimp, you have to get two orders.
The chain provides a variety of different fillings for your dumpling needs.  It ranges from pork & corn to pork & shrimp.  The service was nothing extra ordinary and shouldn't be for a $2 USD meal.  I gave the waiter my order through Google Translate then he confirmed my order back in China's Translate app.  It's simple and to the point.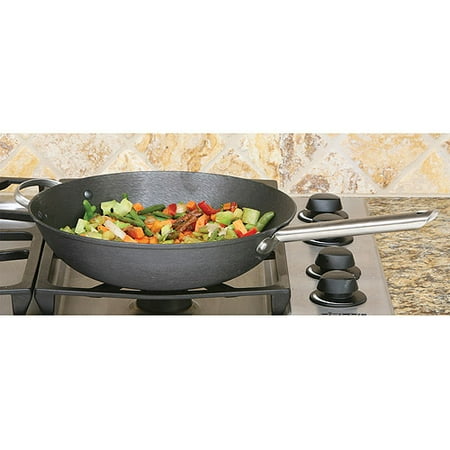 Now, I was going to go to town with the dumplings but I still had Huntun Hou on the schedule 10 minutes after my snack here.  I went the pork and chives dumplings and they arrived about 10 minutes after I made my order.  The wrapping was packed with filling and the same portion as its Cantonese counterparts in Hong Kong.  The plump dumplings went well with vinegar and soy sauce.  The wrapping tore apart easily as you sank your teeth into the fillings and the pork juices filled your palate.
Overall, it's hard to deny the charm of Xianlaoman.  It's cheap, efficient, tasty and the portions are generous.  I would highly recommend Xianlaoman if you're looking for quality in a dumplings restaurant.  You can go wrong with cheap, tasty, and quality dumplings.
Service -

6/10

Presentation -

6/10

Flavors -

7.5/10

Decor -

6/10

Ambiance -

6/10
Summary
Xianlaoman provides a cheap, efficient, and tasty meal. The portions are generous and it's hard to deny them a visit to taste their quality dumplings.