The Aviary had so much hype leading up to my visit here. It's listed as the 13th best bar in the world on the World's 50 Best Bars list. It's part of Chef Grant Achatz empire. It's your fine dining for drinks. In other words, it's a drink tasting menu.
$27.19
$40.00
in stock
64 new from $26.45
54 used from $26.44
as of March 12, 2023 5:58 PM
$23.79
$35.00
in stock
40 new from $13.47
30 used from $15.92
as of March 12, 2023 5:58 PM
$23.90
$25.00
in stock
25 new from $16.47
176 used from $1.34
as of March 12, 2023 5:58 PM
$18.00
in stock
10 new from $6.80
65 used from $1.35
as of March 12, 2023 5:58 PM
$18.99
in stock
6 new from $15.09
1 used from $11.56
as of March 12, 2023 5:58 PM
Last updated on March 12, 2023 5:58 PM
Anyone can buy bottles at the club and act like their balling. However, the Aviary adds an element of class without the obnoxious people fist pumping with a bottle in their hands while rocking out to some EDM DJ.  It's an intimate and casual setting for those who enjoy having a conversation over drinks while being entertained with the creative drink presentations.
We decided to go with the kitchen table drink tasting and dining.  I have to say that it was one of the best drinking experiences I've had outside of college and that's means a lot. Without sounding douchie, I've dined at some of the best restaurants in the world and this is by far my favorite experience.  I personally think the Aviary is a better overall experience than Grace and Alinea, which I had the pleasure of doing all three in a three day period.
The Aviary wait staff was great and very knowledgeable about everything they served. In addition, they all had a sense of humor and really enjoyed being at work.  There was no hesitation and they explained things with confidence.  We got special attention as we sat in the kitchen.  I would highly recommend sitting in the kitchen cause it provides a much better experience.  You get to watch the mixologist make your drinks and how they navigate the kitchen.  It's fun.
The Aviary tasting menu consisted of 7 drinks.  The drinks were accompanied with food to change the flavors of the drinks.  My personal favorite was the Foie Gras Snickers. The taste of Foie Gras very smooth, buttery and evaporated then followed by the usual flavors of a regular Snickers.  The texture was exactly like a Snickers.  Amazing.  The oversize vinegar flavored pork rind.  It was the perfect snack to have in between drinks due to it being salty.  The attention to detail from presentation to taste was impeccable.
Lastly, I would definitely recommend the Aviary to anyone who wants an extraordinary drinking experience or to experience something different from your usual lounge or club. One word. Class.  FYI, you can't come to Chicago without visiting the Aviary or eating Lou Malnati's pizza.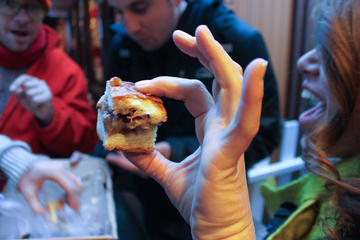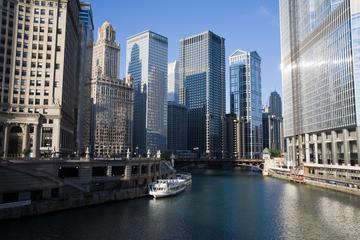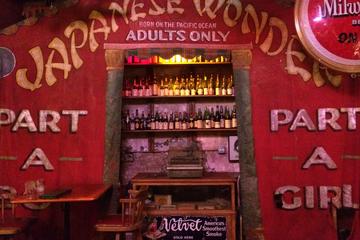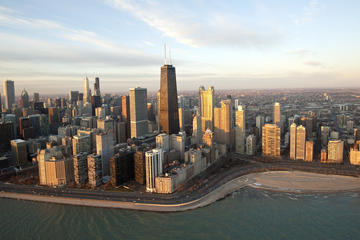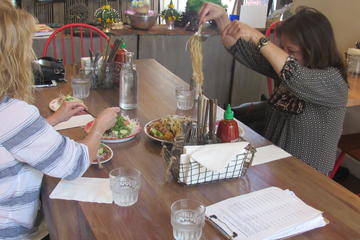 Service -

8.5/10

Presentation -

9/10

Flavors -

8.5/10

Decor -

8/10

Ambiance -

8/10
Summary
The Aviary is one of my favorite places to go get a drink from a specialized Mixologist in the world. The creative drinks matches its creative snacks. The foie gras snickers to the well crafted drinks is a must visit while in Chicago.