Grace Restaurant recently received its 3rd Michelin star in 2015, so I had to add it to my list for my Michelin 3 star tour.  The restaurant is very discreet and there isn't a huge sign outside so you would probably miss it if you drove by.  If you don't have a good eye, you won't notice it.
$35.42
$60.00
in stock
21 new from $30.30
37 used from $24.18
as of December 5, 2023 8:43 AM
$17.98
$30.00
in stock
69 new from $17.98
59 used from $14.23
as of December 5, 2023 8:43 AM
$29.99
in stock
2 new from $29.99
as of December 5, 2023 8:43 AM
$28.85
$34.99
in stock
6 new from $28.85
3 used from $23.78
as of December 5, 2023 8:43 AM
Last updated on December 5, 2023 8:43 AM
The Grace Restaurant atmosphere was very welcoming and the tones of the restaurant was very warm.  There is a big window to look into the kitchen and it seems like the dress code was Business Casual. When I say "it seems like business casual", that's what people wore while I sported my NWA t-shirt.  As always, I got the usual disgusted stares from other guests.
The Grace Restaurant hostess was great, friendly and very welcoming. The wait staff was good overall but not the greatest I've experienced.  There was one who stood out from the crowd and she was amazing.  I totally forgot her name but she definitely deserves a promotion.  She did an amazing job explaining the dishes and was always pleasant with a smile on her face.
However, the rest seemed a bit hesitate, nervous and under trained.  They had trouble explaining the dish and its ingredients.  They didn't exude the confidence of other waiters in their class.  Maybe it was an off night.  Anyway, we got a tour of the kitchen and the chefs slaving away while we took pictures of them.  Once again we got the disgusted stares due to being able to get a kitchen tour with our outfits.  Grace Restaurant had an amazing kitchen and definitely one I would want in my house if the chefs were included.
Now, the menu.  We went with the Fauna menu.  Grace Restaurant was an interesting experience and the presentation was really impressive.  It was one of the better 3 Michelin starred restaurants in terms of presentation.  It was really creative.  It makes me wonder if the whole kitchen was doing extracurricular activities when they came up with some of these ideas.

Alaskan King Crab – This was served with Kalamansi, Cucumbers and Lemon Mint.  It was presented in cup with a glass-esque cover where you tap on it and then it broke apart into the glass.  The presentation was impressive and it was fun to see the cover fall into the cup.  The whole dish was very citrus, fresh, and slightly sweet with the Kalamansi.  The Alaskan King Crab was really delicate and soft in texture but somewhat sweet in flavor.

Alaskan King Crab

Miyazaki Beef – There are two Japanese beef that are considered the cream of the crop, which are beef from Kobe and Miyazaki.  This is probably one of the best beef I've ever tasted.  A portion of the beef was thinly sliced and served on top of the romaine, peanuts and Vietnamese herbs.  The marbling score had to be at least an 11 because it was more than 50% of the beef served.   It was buttery, rich and everything you could imagine.  The other portion was cooked and went well with the Vietnamese Shrimp Cracker-esque garnish.

Miyazaki Beef

Pear – The presentation on this dish was exquisite and simply art.  The dish was immerse in a pear outer shell and you had to break the shell to eat it.  Once separated, there was brown butter, milk, balm and a braised pear.  The other ingredients wasn't overly sweet, but the juices from the pear was really sweet.

The Pear
Overall, Grace Restaurant was a good overall experience.   Would I consider Grace one of my top dining experience?  Unfortunately, no.  It seems like Grace is still trying to find their voice and the "Grace" way of doing things.  I can't really say Grace would be one of the restaurants I would rush back to like Benu, Saison, Chef's Table At Brooklyn Fare, Momofuku Ko or even Per Se.  I think I should give it another try next time I'm in Chicago considering it might have been an off night for them.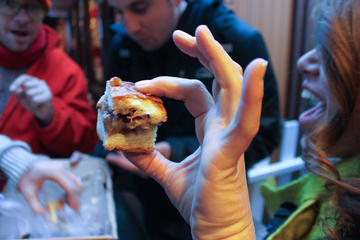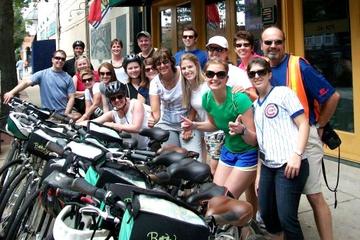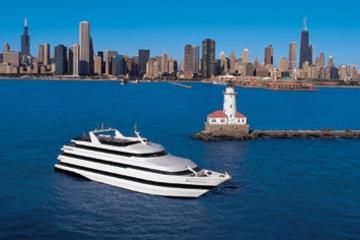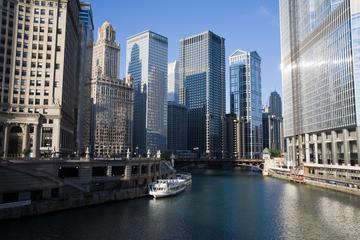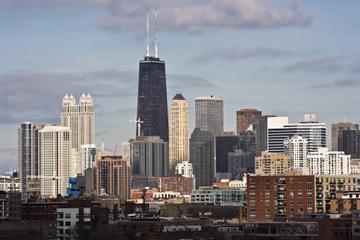 Service -

7/10

Presentation -

8.5/10

Flavors -

7/10

Decor -

8/10

Ambiance -

8/10
Summary
Chef Curtis Duffy is fairly new to the 3 Michelin starred restaurant club. He was awarded his 3rd star in 2015. It's hard not to compare Grace to Alinea when there's only two 3 starred restaurant in Chicago. Grace was a wonderful experience and much different compared to Alinea. However, there was something lacking in Grace. They seemed to be missing the wow factor to really set them apart from the rest.