The Gage is a really cool restaurant across the street from the Bean.  The decor is very Chicago and reminds me of old Chicago movies.  There was a fire-place right next to our booth. 
$29.99
in stock
2 new from $29.99
as of March 28, 2023 12:43 AM
$34.24
in stock
2 new from $34.01
as of March 28, 2023 12:43 AM
$28.85
$34.99
in stock
6 new from $28.85
3 used from $23.78
as of March 28, 2023 12:43 AM
$17.98
$30.00
in stock
69 new from $17.98
59 used from $14.23
as of March 28, 2023 12:43 AM
Last updated on March 28, 2023 12:43 AM
It's lively and the place was packed during lunch.  The waiters are all friendly and full of recommendations.  The bar is gorgeous and looks like its made of Mahogany wood.  Well, I think it was a reddish color but then again I'm color blind.
Anyway, I'm kind of on the fence about the Gage.  The decor and ambiance of the restaurant is very nice and what I imagined Chicago would be like from the old movies.  However, the food wasn't very impressive as I would have hoped.  We had the following:

Poutine Fries – The poutine fries was topped with cider braised pork shoulder, pork gravy and cheese curd.  The cheese curd and pork gravy made the dish extremely rich in flavor on top of starch heavy fries.  The pork gravy made it very creamy but didn't overdo it in saltiness department.  It's total comfort food and it was definitely made to share.  This dish was a starter, but after eating it I was finished.  The food coma started to overwhelm my consciousness and I started to get drowsy.

Poutine Fries

Lobster Roll – Okay.  Here's the thing with Lobster rolls.  There's this great debate about whether it should be served cold or warm.  I like my Lobster rolls to be warm.  I like the lobster warm with freshly toasted brioche.  It provides a better flavor and texture to the roll.  Guess what?  That's how the Gage serves it.  The roll comes with fried onions, a buttery toasted brioche, a grilled lemon and a side of chips. The warm buttery toasted brioche blended very well with the warm lobster.

Lobster Roll

Venison Burger – The burger came with smoked gouda, fried jalapeno, woodland mushroom, pickled onions, a mustard Aioli spread, fries and ketchup.  Yeah I know.  I thought Chicagoans hated ketchup but I guess it's okay when it's eaten with a burger and fries.  The burger was cooked to medium rare as I specified and a decent size burger.  The venison didn't taste as fatty or juicy as a beef patty but the texture was similar to beef.  The toppings did make the burger a little better but the burger wasn't too impressive.

Venison Burger
Overall, the Gage has one major thing going for them, which is the decor and ambiance of the restaurant.  They get an 7.5 out of 10 in that department.  However, I didn't think the food was too impressive.  The other major plus is that they're located in the middle of the loop and a great place to stop by for lunch between sight-seeing.  However, I think I should have went to Al's Beef.
Check out our other Chicago articles here.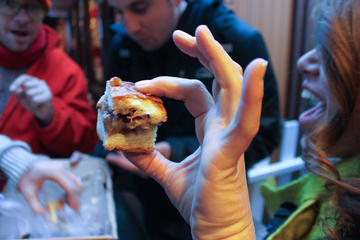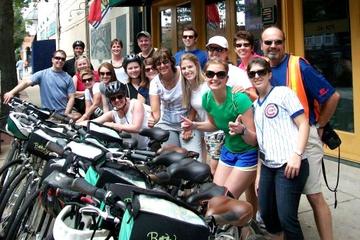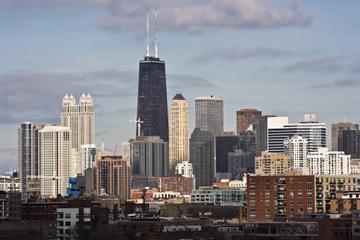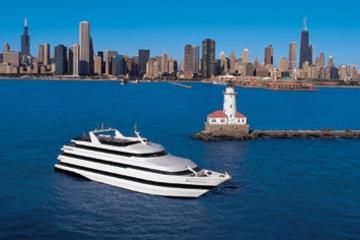 Service -

7/10

Presentation -

6/10

Flavors -

5/10

Decor -

7.5/10

Ambiance -

7.5/10
Summary
The Gage would be a great example of a Chicago restaurant in terms of service, decor and ambiance. The heavy Midwestern dishes epitomizes comfort food. However, I personally found the flavors of the dishes to be a bit uninspiring and uneventful.