Noma is a restaurant that revolutionized fine dining and turned it upside down. It's considered one of the hardest restaurants to get reservations and it's definitely holds true. Trust me. I waited online until 4 AM PST in the morning until I got my reservations. I had to be at work in 4 hours.
$36.55
$36.86
in stock
as of June 6, 2023 6:32 AM
$44.53
in stock
as of June 6, 2023 6:32 AM
$53.81
$69.95
in stock
34 new from $41.00
27 used from $40.98
as of June 6, 2023 6:32 AM
$25.47
$40.00
in stock
49 new from $25.00
22 used from $24.58
as of June 6, 2023 6:32 AM
$45.58
$64.95
in stock
57 new from $38.31
60 used from $37.01
as of June 6, 2023 6:32 AM
Last updated on June 6, 2023 6:32 AM
This was one bucket list item that no one could stop me from achieving and the only reason I went to Copenhagen. I didn't get just one set of reservations but TWO sets of reservations. No lie.  I was so determined to dine here that I still ate here while I felt my food poisoning coming on from something I ate in Berlin the day before.
Anyway, Noma sits on a wharf in Copenhagen with a view of the canal/river. It holds no more than 12 tables of which just five are tables for two–the most popular reservation request. However, Noma has a communal table where you dine with strangers and it sits 8 people. It has a very warm atmosphere and the restaurant is completely covered in wood.  It was very "Nordic" in a sense.
Noma is run by Chef Rene Redzepi and he has appeared on Anthony Bourdain and David Chang's show. In addition, he's a really nice and down-to-earth guy. He talks very highly of Denmark's ability to take care of its citizens and sounds like a total Socialist. The crazy part is you can tell he actually believes it and it wasn't just for the cameras. Trust me. I have a great bullshit radar and know when someone is full of it or if they have ulterior motives.  He even suggested we check out Christiania, which is a part of Copenhagen known for its abundant use of weed. He chatted with us for a good 20 minutes but had to leave for a meeting. Here are Noma's awards:
2 Michelin star in 2014
2 Michelin star in 2015
The service was a lot better than a few of the 3 star Michelin restaurants I've dined at. You were greeted by the whole kitchen staff when you enter the restaurant. The wait staff all spoke English and did a fantastic job in explaining the dishes. They went into great detail of each dish, the origin and how it was prepared. It was a younger generation of chefs with new ideas and a new outlook on food. After the meal, we got a kitchen tour (e.g., 2nd and 1st floor kitchens) and the fermentation area while I sported my 2pac t-shirt.
Now, the food. Noma only serves a tasting menu and a lot of their dishes are fermented. I'm talking about 3-4 years of fermentation so that means 3-4 years of rotting in a container with mold and bacteria growing on it.
Fermented Garlic – The garlic was fermented and had a black color to it. It was flattened out and presentation resemble the tip of an arrow. The texture was chewy and reminded me of a fruit roll up. It had a sweet flavor to it and the aroma of the garlic was gone. It was definitely one of the most memorable and creative dishes I've eaten. 
Clam – The clam was forage from the shores of Denmark. It was at least over a 100 years old and could be verified by the lines on the shell. It was slice into pieces and had a very different taste to it. There was no hint of the typical fishy flavor to it. The flavor was somewhat bland and it was meant to taste like that. It was supposed to taste as if you foraged it yourself in the Neanderthal days while sporting your caveman outfit made of wholly mammoth or leopard fur.
Egg Liqueur – This was actually really good. It was served in a tiny jar in a bed of ice and it seemed like it drew its inspiration from the Alice in Wonderland's "Drink Me" bottle.  The flavor was similar to egg nog but has a thicker and creamier texture to it.  It was perfect for my food poisoning cause I needed something refreshing and fulling.
Overall, I would have to say Noma was a great experience and to see Chef Redzepi change the culinary landscape is fascinating.   The way they think of food and how to prepare food was amazing. It's definitely one of the most creative and arresting dining experiences I've had in my life.  There was other restaurants that did a wonderful job with presentation like Alinea but Noma definitely takes creativity and innovation to another level.  To be honest, I flew into Copenhagen just to dine at Noma and even though my food poisoning was beginning to get the best of me I didn't let it ruin my Noma experience.  The whole experience was fantastic from the beginning to the end even though I had to use the restroom like 5 times. Noma is definitely my foodie trump card.
Check out our other Copenhagen articles here.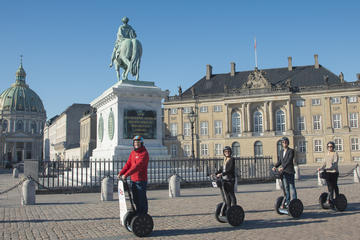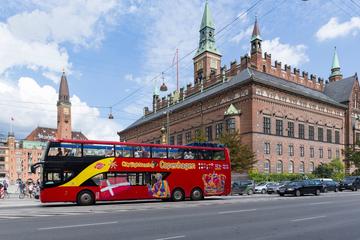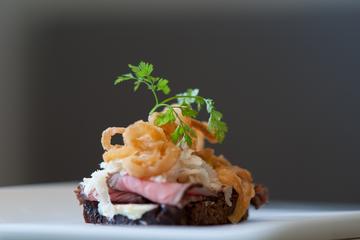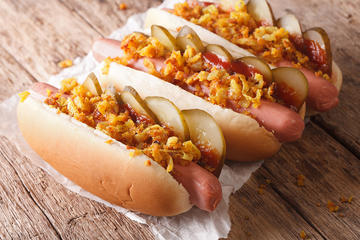 Service -

8.5/10

Presentation -

8/10

Flavors -

7/10

Ambiance -

8.5/10

Decor -

8.5/10
Summary
Noma and Chef Rene Redzepi has been the undisputed top restaurant in the world for many years. If it's not the top, then it's top 3. It's one of the hardest places to get reservations and there's a reason. Chef Rene Redzepi promotes an open and welcoming atmosphere. Redzepi's dishes involve foraging and there's a lot of science involve fermentation. They even employ a Scientist at the restaurant. Dishes involve a 100 year old clam and a duck with gun pellets in it. Is the hype warranted? Absolutely.