Tony's Pizza Napoletana — a little sit down pizzeria — is wildly popular in San Francisco and considered by many the best pizza in San Francisco.  With its success, there's Tony's Coal Fired Pizza And Slice House next door to serve pizza by the slice as the wait next door could be 30 people deep before they open for lunch.
$17.98
$30.00
in stock
69 new from $17.98
59 used from $14.23
as of August 19, 2022 4:02 PM
$25.51
$39.99
in stock
21 new from $25.50
3 used from $25.00
as of August 19, 2022 4:02 PM
$16.86
$29.99
in stock
54 new from $15.00
42 used from $11.11
as of August 19, 2022 4:02 PM
Last updated on August 19, 2022 4:02 PM
Tony's Coal Fired Pizza and Slice House serves New York and New Haven style pizzas cooked in a coal fired oven.  It's very hard to duplicate authentic New York style pizza.  Very hard.  However, its very easy to duplicate the New York style pizza parlor's decor and ambiance.  Tony's logo reminds me of an Ed Hardy t-shirt and the restaurant features a vintage Coke cooler. Tony's Coal-Fired Pizza San Francisco
The service is your typical pizza parlor without the New York attitude and "Going or staying" phrase.  It's a small shop that's missing some of best parts of New York pizzeria, which are the stand up counters and the patrons who crowd into the place for a slice.  Tony's Coal Fired Pizza has a booth inside and there are tables outside.  However, the outside tables are always taken up especially when the sun is out.
Now, the food. I'm a big pizza fanatic and no pizza parlor has surpass my favorite Sicilian slice from Prince St Pizza in Nolita, New York.  I fly to New York for that pizza and always smuggle two whole pies back to Los Angeles with me.  How does Tony's Coal Fired Pizza compare to my favorite slices?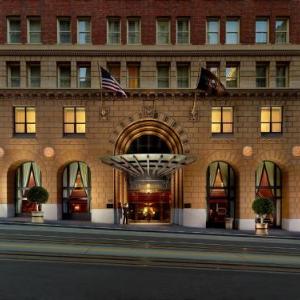 Meat Lovers Flat – Everyone has their opinion on what makes a good pizza great, but the majority has pointed to the sauce.  I take into consideration every piece of ingredient and how everything comes together to make it the perfect pizza.  The thing that makes Tony's flat pizza good is the crispy crust and the burnt bottom; they both provide a crunchy texture to the pie and the dough was chewy.  The sauce had a decent amount of zest to it which complemented the ingredients.  The proteins were very tasty and gave it a meaty flavor to the whole pie.  It was a relatively good slice of pizza.

The pepperoni

Sicilian – The thick pizza is very hard to perfect as a lot of pizzeria can not get the dough right.  Tony's got the bottom charred with the crunchy outer crust, but the dough wasn't fluffy; however, the dough wasn't dense either.  The sauce and cheese was a lacking on my slice, which could have been an anomaly.  The issue I had with the cheese was it wasn't gooey or elastic, which could have been due to their use of low-moisture mozzarella.  The sauce was missing that tangy taste to it where it hits the back of your palate.  It was a good Sicilian but not great.  It's definitely a lot better when compared to other Sicilian pizza I have had on the West Coast.

The Sicilian
Overall, Tony's Coal Fired Pizza And Slice House does a good with its pizza.  It delivers quality slices with its crust and charred bottoms; however, it still falls short of the glory of my favorite pizzeria in the States, which is Prince St Pizza.   Tony's Coal-Fired Pizza San Francisco
Service -

7/10

Presentation -

6/10

Flavors -

8/10

Decor -

6.5/10

Ambiance -

6.5/10
Summary
Tony's Pizza Napoletana is a local favorite in San Francisco with lines forming an hour before the shop opens its doors. The despair will subside because Tony has open a slice house next door called Tony's Coal-Fired Pizza And Slice House. The little "slice house" serves quality pizza without the wait and gets you on your way. It's a good stop while in San Francisco.