Good Mong Kok is situated in San Francisco's Chinatown district and takes its name from a district in Hong Kong.  It's a little bakery known for its dim sum and Chinese pastries; Good Mong Kok is run by a a group of Chinese women like other Chinese bakeries.  There are no-frils and no tables establishment.
$21.25
$25.00
in stock
46 new from $16.07
73 used from $4.56
as of February 7, 2023 5:01 PM
$26.39
$35.00
in stock
12 new from $25.53
14 used from $17.35
as of February 7, 2023 5:01 PM
out of stock
as of February 7, 2023 5:01 PM
$45.00
in stock
6 new from $45.00
as of February 7, 2023 5:01 PM
Last updated on February 7, 2023 5:01 PM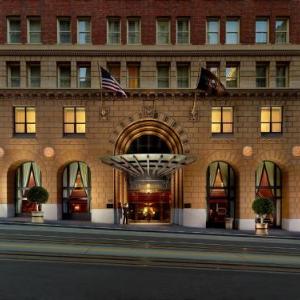 Beef Shiu Mai – The gobbets of beef wrapped in golden signature dim sum wrappers and steamed until fully cooked.  The beef shiu mai had an interesting flavor and a bite to it; however, it was different from the normal pork and shrimp shiu mai.  It seemed to be a bit overcooked and not as good as the Pork Shiu Mai.
Pork Shiu Mai – The juiciness of the ground pork, morsels of shrimp and mushroom was definitely tasty.  However, it came without the typical crab roe on top.  The soft golden wrapping on the shiu mai stuck to the meat like a newborn to his or her mother.  The pork filing was tasty and full of the natural flavors of pork versus sugar being added to the paste.  It was a very good pork shiu mai.Tim Ho Wan.

Service -

7/10

Presentation -

6/10

Flavors -

8.5/10

Decor -

7/10

Ambiance -

6/10

Summary

Good Mong Kok Bakery is the perfect location for locals and tourist looking for a quick meal. It provides quantity and quality dim sum for dirt cheap in a city where prices have become u-nmanagable. Furthermore, the dirt cheap prices will amount to a plastic bag of food that will run you less than $10. Definitely worth the stop.