Benu is a restaurant run and owned by Corey Lee. Corey Lee is the former Chef de Cuisine at French Laundry and David Chang said his game is like no other. David Chang said he aspires to be like Corey Lee in a Lucky Peach article but realizes he would never be any where near Corey Lee's level.
3 Michelin Stars since 2015
$43.02
$59.95
in stock
63 new from $29.95
60 used from $15.44
as of June 6, 2023 6:56 AM
out of stock
as of June 6, 2023 6:56 AM
$45.00
in stock
6 new from $45.00
as of June 6, 2023 6:56 AM
Last updated on June 6, 2023 6:56 AM
Benu was last on my list of US 2015 3* Michelin restaurants and I'm glad it was last. The restaurant and kitchen was absolutely gorgeous.  I have to say it's easily in my top 3 restaurants in terms of decor and ambiance.   The simplicity of the layout and the courtyard made you feel like you were not in the city.  It's a very Asian influence designed.  The kitchen was spotless and all white. We were given a tour of the kitchen and had the honor of meeting Corey Lee; we were only two tables of the night to be given a tour of the kitchen.  He was a really nice guy, had jokes and really down to earth.
The service was definitely 3* Michelin standards. Benu had its own way of delivering dishes and explanations to the dishes. The staff was all nice, professional and from all walks of life. They had a sense of humor too and joined in on our jokes. They seemed like normal folks doing keg stands on the weekend. \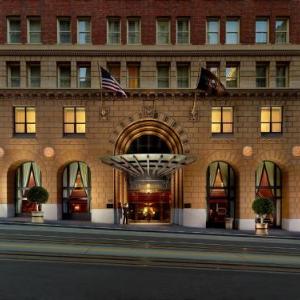 Lobster Coral Xiao Long Bao – Din Tai Fung brought Xiao Long Bao to the mainstream. Benu takes it up another level and brings Xiao Long Bao to fine dining. There are two stand outs of the XLBs for me, which are Hutong in Melbourne and the original Din Tai Fung. However, the texture of Benu's XLBs was amazing. It literally melted in my mouth and soup was the perfect temperature.

Service -

9.5/10

Presentation -

9/10

Flavors -

9/10

Decor -

9/10

Ambiance -

9/10

Summary

Benu provides one of the best dining experiences in the United States. Chef Corey Lee has dubbed his cuisine as American food even though it draws its influences from the Chef's past travels around the world. Benu's minimalist dining room along with Michelin 3 starred service makes it one of the best dining experiences I've experienced.