Tim Ho Wan has been considered the World's Cheapest Michelin starred restaurant for many years now; but, the title has shifted this year to the Singapore Food Hawker stand name Hong Kong Soya Sauce Chicken Rice and Noodle for its recent Michelin star.  However, we'll discussed Hong Kong Soya Sauce Chicken Rice and Noodle when I try it out next year.
out of stock
as of June 6, 2023 4:45 AM
$45.00
in stock
6 new from $45.00
as of June 6, 2023 4:45 AM
$25.48
$30.00
in stock
50 new from $14.64
69 used from $11.73
as of June 6, 2023 4:45 AM
Last updated on June 6, 2023 4:45 AM
Tim Ho Wan was started in 2009 by a former chef, Mak Kwai-pui, from Lung King Heen, which is a three Michelin starred restaurant in Hong Kong.  He opened a 20-seat dim sum restaurant in Mongkok and received his first Michelin star in 2010.  Hong Kong chefs was very vocal in its criticism of the Hong Kong and Macau Michelin guide and said the guide was "out of touch with local tastes".  In my opinion, the criticism was warranted because I'm eaten at many Michelin starred restaurants.  I've came to the conclusion that not all Michelin starred restaurants were on the same level.
Currently, Tim Ho Wan is slowly expanded around the world with locations all over Asia, Australia and soon to be New York.  My first experience with them was in Taipei and I thought it couldn't get any better than that.  Link here.  The thing with a typical dim sum restaurant is the food is cooked then placed in carts.  The process really takes away from the quality and freshness of the dim sum.  Tim Ho Wan doesn't serve its food out of a cart and it comes right out of the steamer then onto your table.  It captures all the flavors of the dim sum.
I had the opportunity to eat at the Sham Shui Po location and as I read the wait was horrible.  I decided to go with to go after five minutes of evaluating the efficiency of the restaurant; plus, I was starving after my trip to Lantau Island and didn't want to wait to be seated.  The food came out in less than 15 minutes; however, I didn't notice them calling my number cause my Cantonese is pretty much non-existent these days.
Now, the food.  There are two existential items I judge a dim sum restaurant on, which is the Shiu Mai (i.e., Pork and Shrimp Dumpling) and Har Gow (i.e., Shrimp Dumpling).  Those are the two staple items on a dim sum menu.  If those two things are good, there's a good chance the rest of the menu is good.  With Tim Ho Wan, those two items are amazing.
Shiu Mai – The pulpiness of the ground pork, chopped shrimp and mushroom was definitely juicy and flavorful.  The typical crab roe on top of each dumpling was there as usual.  The soft golden wrapping on the shiu mai was delicate and stuck to the pork filling without overpowering it.  It's succulent, tasty, full of flavor and a little sweet.  Lastly, it was piping hot which added a nice kick as you bit into it.  In my opinion, the perfect Shiu Mai.
Har Gow – The other make it or break it dish.  It contains shrimp, cooked pork fat, bamboo shoots and scallions.  The minced shrimp could be seen through the translucent wheat and tapioca starch wrapper.  It sitting there taunting and daring me to eat it.  The wrapper stuck to the chopsticks and broke away as you bite into it.  The little heavenly morsels were succulent and flavorful.  In my opinion, the perfect Har Gow.
Pork Buns – The Pork Bun is an item Tim Ho Wan is known for, but I decided to go with the deep fried pork buns versus the traditional one.  This was an oily heaven as the oval shaped buns were filled with sweet barbecue pork.  The chewy dough was fantastic and your palate was completely filled with the sweet barbecue pork as you chew on.  Awesomeness.
Overall, Tim Ho Wan is the best dim sum restaurant I've eaten at in the world.  I've had dim sum in Sydney, Melbourne, Shanghai, Philadelphia, Washington DC, Seattle, Boston, Taipei, San Francisco, Orange County, Los Angeles, New York City, Las Vegas, Seoul, Chicago, San Jose, San Diego and Cranford.  However, Tim Ho Wan and Hong Kong is at the top of the list with Melbourne, Los Angeles and San Francisco being a far second place.
Check out our other Hong Kong articles here.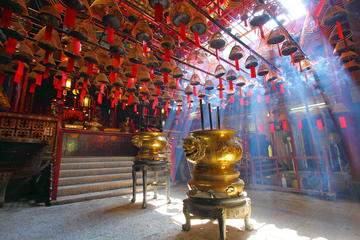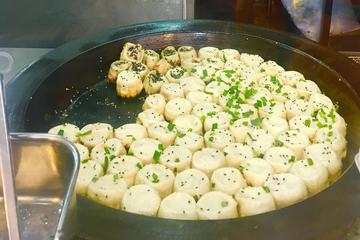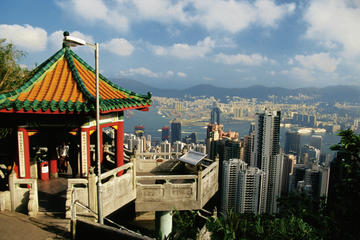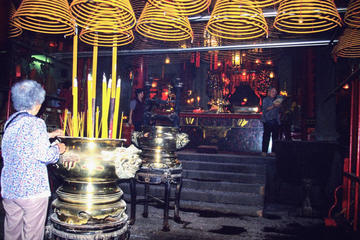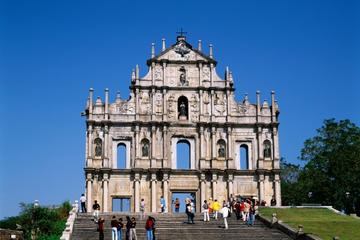 Tim Ho Wan Hong Kong SAR
Service -

7/10

Presentation -

6/10

Flavors -

9.5/10

Decor -

7/10

Ambiance -

7/10
Summary
Tim Ho Wan has recently lost its title as the World's Cheapest Michelin Starred restaurant; however, it doesn't stop it from making quality Cantonese dim sum for cheap. The items range from anywhere from one USD to three USD and that's dirt cheap for the best dim sum restaurant in the world. Tim Ho Wan is a must stop while in Hong Kong and be prepared for a good wait.