Menton pronounce as Mon-ton.  Is that just the Boston ascent?  Menton is located in South Boston in an area of all red bricks buildings like the rest of Boston.
The exterior is very charming as the interior.  It's a very large dining room relatively speaking to other establishments in its class.  The decor is very elegant, advanced, and classy.  There are white table cloths, white curtains, and dark wood pillars.
$21.78
$21.90
in stock
13 new from $21.78
as of November 28, 2023 2:53 AM
$69.17
out of stock
as of November 28, 2023 2:53 AM
$31.58
$34.49
in stock
2 new from $31.58
as of November 28, 2023 2:53 AM
$29.15
in stock
13 new from $28.76
as of November 28, 2023 2:53 AM
Last updated on November 28, 2023 2:53 AM
Menton is a Barbara Lynch restaurant and Scott Jones is the CDC (i.e., Chef De Cuisine). He was really down-to-earth when he came out to introduce one of the dishes.  Also, he was very generous with the truffle on the Quail dish.  I was like "Could I get some Quail with all that truffle??!?!"   Major bonus points.  The 2012 American Top Chef Kristen Kish was the former CDC.
The staff was all very nice, professional, and dressed in "Business Professional" attire.  They were all very knowledgeable of restaurants in other cities.  I spoke to a few of them about Los Angeles restaurants.  There was one woman who asked me if I was in the industry, which seems a common question from every notable restaurant I've dined at.  I think it has a lot to do with my endomorphic body shape.  It takes a lot of work to keep this body shape and being round is being in shape.
Anyway, the food *in my Boston ascent*.  Menton has an à la carte menu and two tasting menus, which are "From the Elements" and "Into Evolution".  From the Element contained items from their à la carte menu and Into Evolution had one item from the à la carte menu.  I went with Into Evolution with the extra supplements.  Everything was really tasty but as always I'm only going to touch on my favorite items:
$153.00
$206.40
out of stock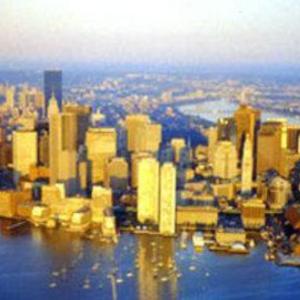 Foie Gras Lollipop – This was an amuse bouche and served with a "pork rind" dish.  It's pretty much a square piece of foie gras slapped on stick.  It had a very earthy taste to it due to the seeds on it yet it was very creamy, rich and somewhat sweet.  It's a great dish to start the tasting menu like warming up the oven before you start baking.
Menage A Foie Gras – This dish consisted of 4 different interpretation of Foie Gras.  There was a seared, frozen, slightly cooked, AND the FOIE GRAS FRANKFURTER.  In other words, a foie gras hot dog.   I'm not going into details about the other typical 3 interpretations but only the frankfurter.  I have to say it was one of the most memorable dishes I've eaten in my life and I've eaten at some of the best restaurants in the world.  The foie gras hot dog takes a classic American dish up to level 100.  It's served with green mustard and umeboshi-and-green-almond ketchup on a homemade bun.  It was plump, juicy, tender, and piping hot.  It had the bite of a boiled Chicago hot dog dragged through the garden.  The tangy green mustard and slightly earthy ketchup was a great complement and a perfect condiments.  The umami-ness of the hot dog was heavenly like hearing you won the lottery.
The food was great but it was a lot different from the other notable restaurants I've dined at.  It lacked direction and progression of the dishes.  The "traditional" tasting menus ease their way into the savory dishes while Menton hits your palate with all savory courses from beginning to end.  They take you up the mountain and keep you there  versus Eleven Madison Park or Per Se progressing to those dishes.  Boston's beloved O Ya was the same thing.
Overall, Menton was definitely a great experience and totally a different take on the traditional progression of tasting menus.  I thought it was going to disappointing and didn't expect much from a Boston fine dining restaurant.  I was wrong like fans who wouldn't think Ben Affleck would be a decent Batman.  Therefore, I've learned not to underestimate anyone like Good Will Hunting.
Read our other Boston articles here.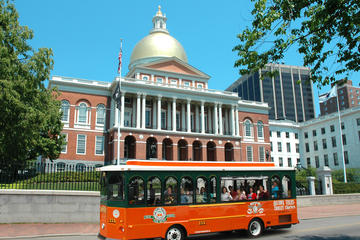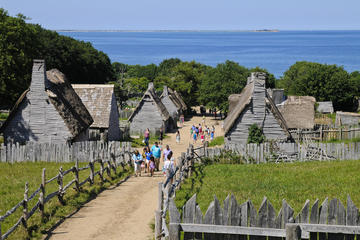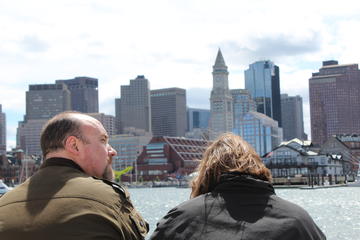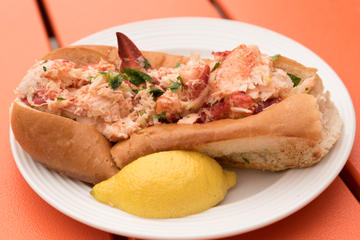 Service -

9/10

Presentation -

8.5/10

Flavors -

7.75/10

Decor -

8/10

Ambiance -

8/10
Summary
Barbara Lynch's Menton sets the standard for Boston fine dining. It situated in classic red brick colonial style building with white table clothes and superb service. The Chef's creativity excels with a Frankfurter and a lollipop made of foie gras. In addition, the heavy handed truffle portions are always appreciated. Always.