Lou Malnati's is Chicago's beloved pizzeria.  This is the original location and they have multiple locations all over Chicago.
$29.99
in stock
2 new from $29.99
as of June 6, 2023 6:35 AM
$28.85
$34.99
in stock
6 new from $28.85
3 used from $23.78
as of June 6, 2023 6:35 AM
$34.24
in stock
2 new from $34.01
as of June 6, 2023 6:35 AM
$19.99
$20.04
in stock
10 new from $19.99
as of June 6, 2023 6:35 AM
Last updated on June 6, 2023 6:35 AM
The decor is classic pizzeria and the ambiance matches the decor.  There's a bar area in addition to tables.  We sat at the bar and the bartender recommended the sausage pizza.  It took about 20 minutes to make which gave me enough time to get alcohol up to open up my palate.  Now, the details of the deep dish pizza.  *drum roll*
We went with the Malnati Chicago Classic.  It contains Lou's lean sausage, some extra cheese and vine-ripened tomato sauce on "Buttercrust."  This is definitely not a New York fold-able pie.  It has a buttery crunchy crust, heavy on the toppings, and elastic mozzarella cheese.  The cheese, sausage, and tomato are at least 60% of the pizza.  Now, that's a good ratio compared to your typical pizza where 80-90% is your dough.

I was about to eat it with my hands but the bartender suggested using a knife and fork.  The layering of the pizza is what makes it amazing.  It's the vine-ripened tomato sauce then the cheese then the sausage then another layer of tomato sauce and then the crust.  The combination made the pizza extremely savory.  As you ate the pizza, the first bite consisted of the crunchy buttery crust followed by the sweet yet tangy sour tomato sauce then the soft, rich and stretchy cheese then the rich and sweet yet spicy sausage fills up your palate and then the final crunch from the crust.  It was full of flavor and layering of the pizza was key.  It totally stole the show from any other Chicago superstar like how Michael Jordan is still a legend with the Bulls.
The difference between Chicago and New York pies are the components of the pies.  Chicago is all about crunchy crust, fresh ingredients and heavy on the toppings.  New York focuses on the dough, sauce, mozzarella and the toppings take a backseat.   Therefore, it's really up to your preference on how you like your pizza.  I personally prefer an NYC pie over a Chi-Town pizza.  I'll take a Sicilian Pie over a Chicago Deep Dish any day of the week like not working.  However, I will say Malnati's Deep Dish is a close second to my favorite NYC Sicilian which is Prince St Pizza.
Now, Lou Malnati's is without a doubt the best Chicago pizza when compared to other Chicago pizzerias I've tried.  It's impressive and I recently found out it could be ordered online.  No more trips to Chicago for me.  Anyway, as good as it is, it still falls short of the glory of my favorite New York Sicilian pie.
Check out our other Chicago articles here.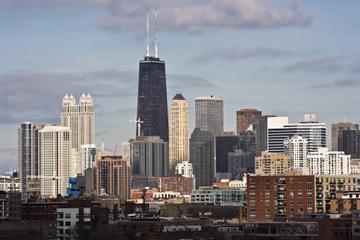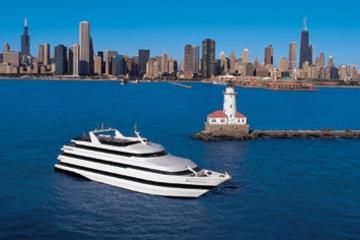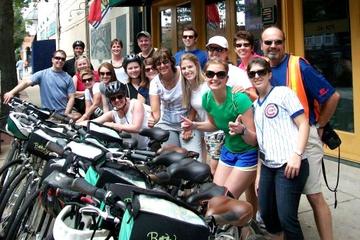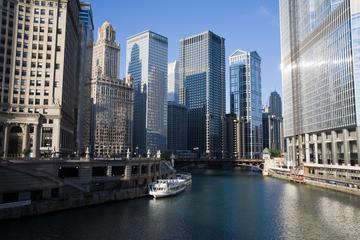 Service -

7/10

Presentation -

7/10

Flavors -

9/10

Ambiance -

8/10

Decor -

7.5/10
Summary
The Chicago Deep Dish standard is at Lou Malnati's. They have locations all over Chicago for the opportunity to sink your teeth into crunchy and savory pizza. Its elastic cheese, heavy handed ingredients and crunchy crust is enough to make any pizza fanatic reach for a second slice.