El Chato Taco is the BEST tacos in Los Angeles.  When I used to live in Westwood, I drove by El Chato Taco every other day heading to and coming back from Los Angeles' Koreatown and Downtown.  
$16.95
$30.00
in stock
51 new from $14.95
52 used from $13.32
as of October 15, 2023 1:41 AM
$22.09
$32.50
in stock
30 new from $19.00
31 used from $14.08
as of October 15, 2023 1:41 AM
$36.52
$37.29
in stock
7 new from $29.47
as of October 15, 2023 1:41 AM
$24.92
in stock
5 new from $19.29
as of October 15, 2023 1:41 AM
Last updated on October 15, 2023 1:41 AM
The little taco truck always had a line in front of it when it was there.  I always wonder what the hype was about and my buddy mentioned El Chato Taco is considered one of the best tacos in Los Angeles.  A title only reserved for the long-standing Los Angeles' King Taco.
Like 2pac said, it wouldn't be LA without Mexicans.  
The thing with food is it's very subjective and based on a certain person's preference like beauty.  We all have our own definition of what we consider beautiful and some of our preferences are influenced by the media.  However, those influences stop when it comes to LA's tacos.  A great taco doesn't need any justification cause it goes without saying.  Everyone has their favorite taco stand especially when there's one on every other corner in Los Angeles like New York pizza parlors.  It would take a lifetime to try every single taco shop in Los Angeles and four lifetimes for Southern California.
As a Californian, tacos are a regular part of my diet.  The familiarity of Mexican flavors and Spanish obscenities are a testament to the influences of the Hispanic community in Southern California.  Like 2pac said, it wouldn't be LA without Mexicans.
The thing with El Chato Taco is it's only open after 9pm and there's a good reason for that.  It's located on Olympic and La Brea where the traffic resembles the fast service you get from the Department of Motor Vehicles.  However, after 8:30pm, the intersection is completely free of traffic and El Chato Taco sets up shop.

The great thing about El Chato Taco are qaulity tacos and burritos at relatively cheap prices.  It's $1 tacos and $4-5 burritos served on a paper plate and from a food truck.  It's essentially LA.  That's extremely cheap especially being located a few blocks from Beverly Hills and the gentrification of Downtown Los Angeles making its way to West LA.
Now, la comida.  The El Chato Taco doesn't have a huge menu. They keep it simple with 8 different meats and a few drinks.  The bit size tacos have gotten smaller over the years; however, I've always been big on quality over quantity.
Asada – El Chato Taco uses skirt or flap steak with a bit of garlic and salt. The tender morsels of beef with the additions of lime and their salsa had my buddy from OKC say he will move to LA just for those tacos.  The robust flavors of the protein with the additions of their salsa is enough to make you move to Los Angeles.

Asada Tacos with pina

Al Pastor – These are one of the best al pastor I've eaten in my life. Easily.  The spices and chili for flavoring is mouth-watering.  It's slow cooked on a rotisserie grill similar to how shawarmas are cooked.  The pork juices are redistributed over the pork as it turns.  The fat dripping from the grill will have Anthony Bourdain and David Chang re-evalutate their love for pork.  Once cooked, it's thinly slice and added to the taco with the addition of onions, cilantro, salsa and grilled pineapple.  Add the grill pineapple.  Trust me.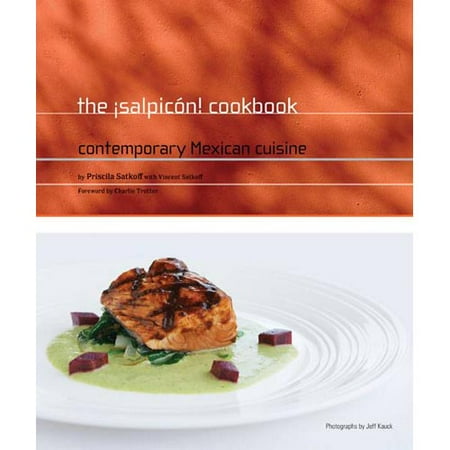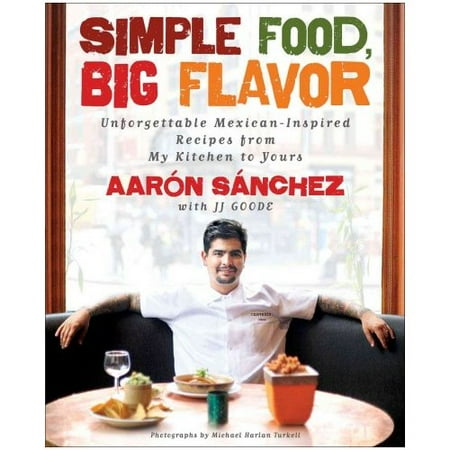 When in LA, there are a few necessary things you need to do.  The necessary things are as follows:
The beaches
Rent a drop top convertible
Sit in traffic

Eat an In N' Out Double Double

Eat Pho at Pho 79 in Little Saigon
Tacos at El Chato
Bestia in DTLA
Forget the museums.  Forget Sunset Blvd. Forget the Hollywood sign.
Check out our other Los Angeles articles here.
Service -

9/10

Presentation -

9/10

Flavors -

9.5/10

Ambiance -

8.5/10

Decor -

8.5/10
Summary
The essential LA taco truck sits on a busy intersection of Olympic and La Brea. The Mexican flavors and cheap prices make it the perfect late night snack or dinner. Must gets are Al Pastor and Carne Asada with everything on it and a grilled pineapple.