Spondi Athens: Spondi is a bit away from the City Center and the glorious view of Acropolis.  It's tucked away in a narrow street next to the Panathenian marble stadium where the first modern Olympic Games were held.
$11.24
$13.99
in stock
38 new from $6.42
20 used from $2.16
as of August 22, 2022 11:30 AM
$22.43
$32.99
in stock
61 new from $21.64
62 used from $18.43
as of August 22, 2022 11:30 AM
$27.44
$35.00
in stock
67 new from $8.00
94 used from $10.00
as of August 22, 2022 11:30 AM
Last updated on August 22, 2022 11:30 AM
The restaurant boasts two dining rooms with two patios.  The perfectly chic restaurant would be ideal to dine at when the sun is shining with the light ocean breeze.  Spondi is owned by Apostolos Trastelis and Michel del Burgo is the chef.  Chef Burgo is a three Michelin star trained chef out of Hong Kong's L'Atelier de Joël Robuchon.  He came to Greece with the intention to gain the coveted third Michelin star for Spondi.  Spondi has held many awards but the two worth mentioning are as follows: Spondi Athens
2 Michelin Stars since 2008
The service was on par with every 2 Michelin star restaurant I've eaten at.  The waiter was a professional yet casual.  He spoke very good English, did a fantastic job of explaining the dishes, and made us feel very comfortable as the owner sat two tables from us.  The neoclassical brick and stone decor was lovely. Spondi Athens
Spondi featured a French-inspired Mediterranean menu with options for à la carte menu, Initiation tasting menu or Discovery tasting menu.  Both come with wine pairing.  We decided on the Discovery menu
Foie Gras – Foie Gras is a traditional dish found on every French menu in the world.  Spondi's interpretation of the dish included "Five Perfumes" spices, dates, grapefruits, and crust of citrus fruits.  The Foie Gras appeared to be terrine, which is the typical way of preparing Foie Gras.  The spices and fruity flavors was a decent touch to an old technique.  The minimalist presentation complemented the simple preparation.

Foie Gras

Red Mullet – Red mullet is a pink colored fish.  The two fishes tied together and the plating was a bit dull.  The pink fish accompanied with black olive, eggplant-coffee, and orange purée.   The Red Mullet had a very oceanic flavor to it even though the texture was very delicate.  It left me a bit dumbfounded like after watching a reality TV show.

Red Mullet

Pigeon – The pigeon had decent flavor to it and wasn't too dry.  Celery-Hazelnut purée had a similar presentation as the Red Mullet and was extremely redundant.  The repetitive polenta was overkill, lacked any creativeness in the dish and lackluster.

Pigeon
Overall, the service and decor was wonderful; however, I found Spondi's dishes and flavors were mundane.  The classic French inspired technique was clear but the presentation was uninspiring and a bit cliché.  The  hasn't moved forward to really attempt to capture its coveted 3rd Michelin star.  The service and decor are definitely there but there's something missing about it. Spondi Athens
Check out our other Athens write up here.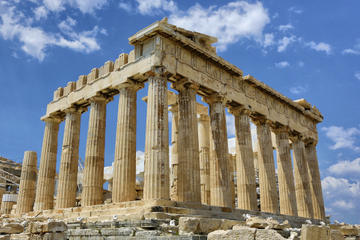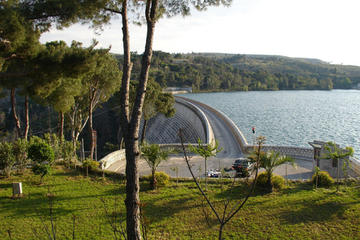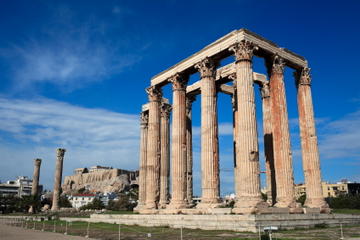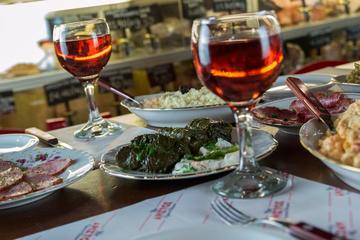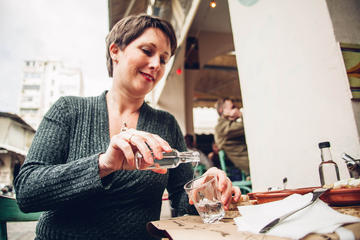 Service -

8/10

Presentation -

6/10

Flavors -

6/10

Ambiance -

7/10

Decor -

7/10
Summary
Spondi has been touted as the best restaurant in Athens and landed on the 2013 World's 50 Best restaurant list two consecutive years in a row. However, the uninspiring dishes and flavors didn't match the wonderful service and decor.