Quintonil is located in Colonia Polanco and tucked away on behind some trees. It's a lovely upscale restaurant in one of the more affluent areas of CDMX (i.e.,Ciudad de Mexico).
$31.59
$49.95
in stock
27 new from $27.01
27 used from $24.95
as of December 5, 2023 8:23 AM
$24.92
in stock
5 new from $19.29
as of December 5, 2023 8:23 AM
$129.45
$131.00
in stock
as of December 5, 2023 8:23 AM
Last updated on December 5, 2023 8:23 AM
The Chef is Jorge Vallejo and former chef at Pujol (i.e., the top restaurant in Mexico and one of the top in the world). Quintonil hits the San Pellegrino 2015 World's Best Restaurants at #35.
The flavors came together like Frida's two eye brows.
It was a packed house when we arrived on a Friday night straight from the airport. For your information, Fridays are worst day to fly into CDMX and the taxi lines are insanely long. It took us about an hour and a half to get a cab. Anyway, the decor of the restaurant is very contemporary with a warm ambiance. The tones of the wall and tables are very welcoming. The restaurant is very lively and isn't as stuffy as some of its counterparts in other countries.
The service was decent but it wasn't Michelin two or three star good. The explanations of the dishes were good and I was lucky enough to have an interpreter with me. However, Quintonil lacked its voice in its service department. Every highly rated restaurant has their service, plate and utensils placing down like a synchronized dance. However, Quintonil lacked the signature dance. It wasn't bad but the details weren't as great as other restaurants I've experienced.
Now, the food. The restaurant serves modern Mexican cuisine using local Mexican ingredients with modern cooking techniques. There's an à la carte menu along with a tasting menu. I went with the tasting menu cause I didn't fly to CDMX during Hurricane Patricia just to eat off the à la carte menu. I felt a celebration was in order since my buddy and I almost died.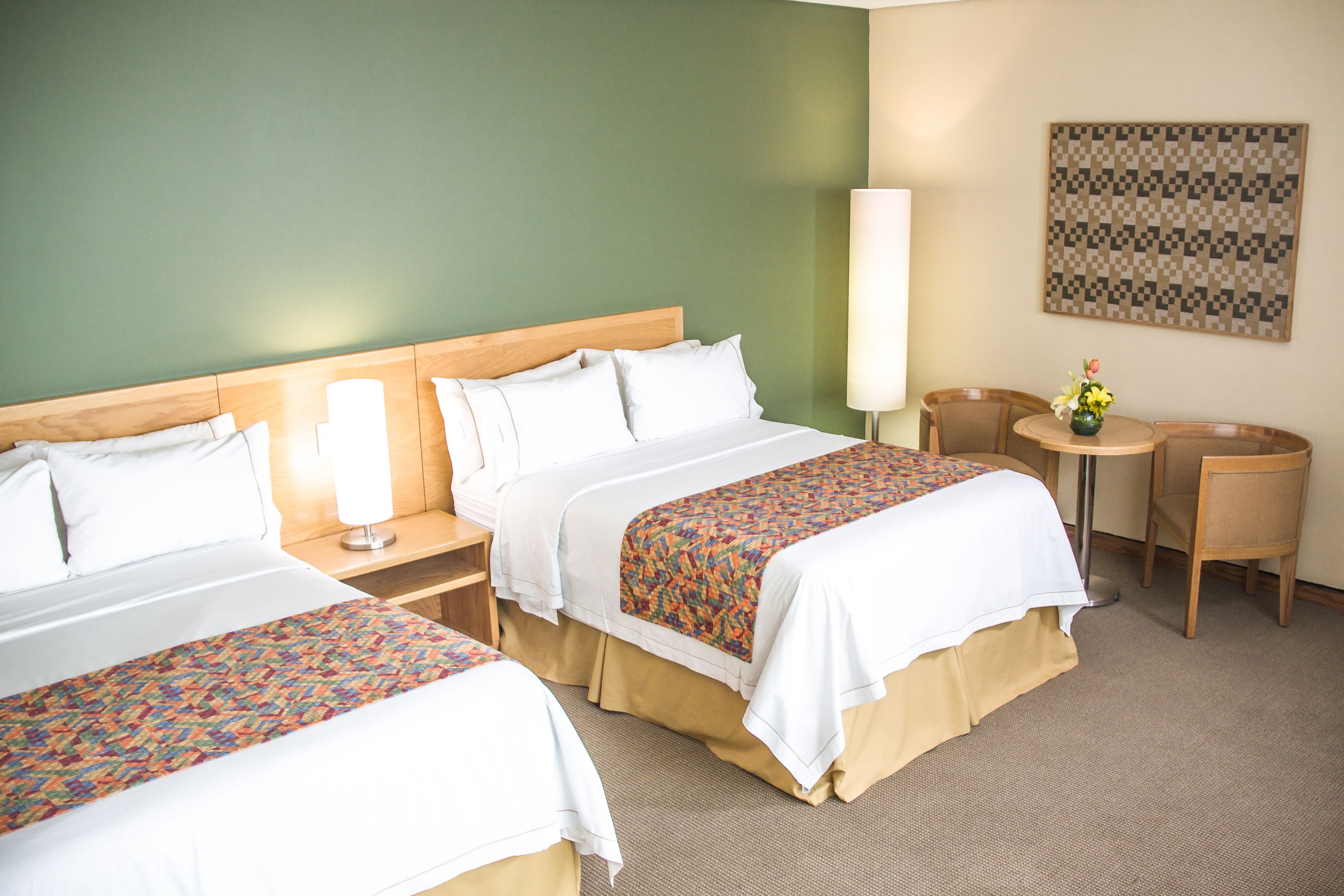 Crab Tostada – The smoked crab had a dash of lime, radish, and chile habanero mayonnaise. The crab was very sweet and the oceanic flavor wasn't too much where it ruined the dish. The zesty lime and slight kick of the habanero mayonnaise was great. It reminded me of sriracha mayo. The soft tostada shell topped the dish and provided a great addition to the crab.  Think ceviche with all crab and no fillers.

Crab Tostada

Mamey Panna Cotta – This is probably my favorite dessert dish I've had to date. It was perfectly sweet. It didn't taste process and the natural sweetness was very exquisite. They served the mamey with Corn Crumble and Mamey Seed Ice Cream. The flavors came together like Frida's two eye brows.
Overall, I really liked my dining experience at Quintonil. The food was really good and their interpretation of the Mexican flavors was fantastic. I'm from Southern California where Mexican food is pretty much on every corner and the familiar flavors was done very well. I would definitely recommend Quintonil to anyone who's willing to try something out of the norm like how I would recommend Seryna for Shabu Shabu in Tokyo.
Check out our other Mexico articles here.
Service -

7/10

Presentation -

7/10

Flavors -

8/10

Ambiance -

7.5/10

Decor -

7.5/10
Summary
Quintonil is one of the three CDMX restaurants to land on the World's 50 Best restaurant list. The familiar flavors and warm environment makes it a fun experience. The prices are well below American, European or Asian restaurants in its class, so it eases your pocket book while it fills your stomach. It's definitely worth a stop when in culturally rich CDMX.