Yazawa Beverly Hills is apart of a restaurant chain that serves quality A5 Japanese Wagyu.  It's sister restaurant is Imafuku Shabu Shabu & Sukiyaki and happens to have one Michelin star.  Yazawa has made a huge impression in Los Angeles.  Best yakiniku in the city. Yazawa Los Angeles
$129.45
$131.00
in stock
as of March 27, 2023 11:44 PM
$148.42
$149.14
in stock
as of March 27, 2023 11:44 PM
$249.67
$249.92
in stock
as of March 27, 2023 11:44 PM
$225.82
$226.53
in stock
as of March 27, 2023 11:44 PM
Last updated on March 27, 2023 11:44 PM
I had the opportunity to dine at Imafuku when I was in Japan and it's f*cking amazing, son.  Imafuku was the best sukiyaki dining experience I've ever had especially when they serve nothing but A5 Japanese Wagyu.  Yazawa only has 9 tables and it filled up fast.  It's located off of Santa Monica in 90210.  That's Beverly Hills for you kids who didn't grow up in the 90s.  The service was fantastic and our server made sure we had a fun time.  He explained the menu, joined in our jokes and cooked the beef perfectly. Yazawa Los Angeles.
The details of Yazawa Beverly Hills is simply amazing and reiterates the superiority of Japanese cuisine.  Yazawa breaks down the traditional cuts like Sirloin, Round, and Ribeye into greater details.  In other words, there are cuts within the traditional cuts.  There is a reason why Japan has the most Michelin rated restaurants in the world and their cuisine is far better than French cuisine.  Trust me. I've been to both countries and ate at top restaurants in both.  In my opinion, Japan takes the crown like Jordan as the Greatest Of All Time. Yazawa Los Angeles.
Now, the food.  There are different types of Omakase.  The higher the price the more A5 Japanese Wagyu you get in the Omakase.  We decided to go with the highest omakase, which was only A5 Japanese Wagyu.  The reason for this was I didn't come to Yazawa Beverly Hills to eat American beef from Snake Farm River or the like.  Yazawa Los Angeles.

Tartare – The tartare decadence of A5 Japanese Wagyu, Uni and Truffles.  The extremely rich flavors of the ingredients was enough to make you hibernate for the winter.  The silky uni  and pungent truffles laid on top of the wagyu defined luxury and hedonism like a Lamborghini with a top 10 supermodel in the passenger seat.  There wasn't anything basic about it like attention seeking self-proclaimed IG models.
Rump – The backside of the cow and also known as the Round cut.  The marbling was around 50% of the cut, so that means 50% more than your typical supermarket beef.  The relatively lean cut cooked to medium rare was fantastic on your palate. The tenderness and natural flavors made you wish you lived in Japan and got that hotline bling.
Ichiho – This is another cut within the traditional Round.  It was pretty much 98% marbling and the texture of the cut was amazing.  It practically evaporated in your mouth due to the intense marbling.  It was perfect.  The natural flavors of the beef didn't need any additional flavoring like salt and pepper.  It didn't need any extra help like Kanye West making a fool of himself.
Yazawa-Yaki – The sirloin piece of the meal and last cut for the omakase.  It was about 3 oz of pure luxury and much leaner cut than the others.  It's a typical cut served at all Japanese steakhouses in Japan.  It was still extremely tender even though it was a leaner cut and the marbling wasn't as impressive as the other cuts.  It was served with no salt added, which is a big indicator of the superiority of Japanese beef.
Overall, it's my to go spot for yakiniku and the closest you can get to an authentic luxury yakiniku experience outside of Japan.  It's easily in my top 5 LA restaurants.  It's simplicity at its best.  Yazawa Beverly Hills highlights the power of quality ingredients with no extra noise.  I hate places that hide the quality of their shitty ingredients with loads of sauce.  When I see sauce on something, it's a big indicator of a low quality and shitty ingredients.  However, Yazawa Beverly Hills did have sauce on some of the beefs but it was a slight drizzle of citrus.  Yazawa Los Angeles.
Lastly, Yazawa Beverly Hills is truly decadent.  If you Google search decadence, Yazawa would come up.  When I saw the beef come out, I heard "'Cause you got that James Dean daydream look in your eye and I got that red lip classic thing that you like and when we go crashing down, we come back every time cause we never go out of style"  Seriously.  Yazawa Los Angeles.
Check out our rankings of Michelin Guide and World's 50 Best restaurant here.
Check out our other Los Angeles articles here.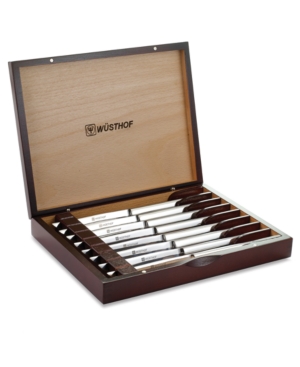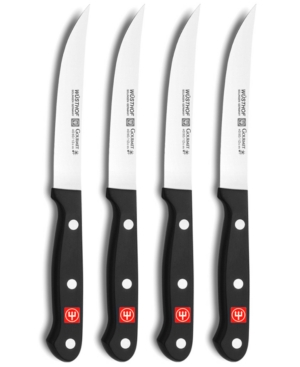 Service -

9/10

Presentation -

8/10

Flavor -

10/10

Ambiance -

8/10

Decor -

8/10
Summary
Yazawa truly brings authentic Japanese Wagyu and Yakiniku to Los Angeles. The marbling is gorgeous and the taste leaves you wanting to book your next reservation here. The price fits the area, but you're paying for quality over quantity. It's definitely worth the price tag.