The Adria brothers famous for elBulli and Tickets Bar.  They have become restaurateurs with multiple restaurants in Barcelona.  Bodega 1900 Tapas Bar is their latest.
$24.18
$30.00
in stock
28 new from $5.00
48 used from $4.70
as of October 15, 2023 1:34 AM
$23.26
$35.00
in stock
26 new from $12.16
64 used from $7.00
as of October 15, 2023 1:34 AM
$21.49
$24.99
in stock
49 new from $17.19
63 used from $14.71
as of October 15, 2023 1:34 AM
Last updated on October 15, 2023 1:34 AM
Tickets Bar being across the street.  It's definitely easier to get reservations at Bodega 1900 than Tickets Bar.  The Ticket Bar's unique and modern tapas made every tapas/pinotxo restaurant I ate at look like amateurs.  Trust me.  I went to about 7 notable tapas/pinotxo bars within a two-day period while in Spain.
Now, it isn't fair to compare Tickets Bar to Bodega 1900.  It's like comparing Peyton Manning to Eli Manning.
Now, it isn't fair to compare Tickets Bar to Bodega 1900.  It's like comparing Peyton Manning to Eli Manning.  Bodega 1900 has a more relax and comfortable feel to it.  The vermouth ode maintained the essence of the traditional foods.  It's definitely what I expected the atmosphere of a casual Spanish tapas bar to feel like.  It's lively, fast pace, loud and welcoming with a dark wood interior and the Joselito jamon iberico on displayed when you first walk in. The different ages of the jamon iberico hanging from the wall.  There's a bar area and tables all around with sidewalk seating.  The staff was all really nice and the dishes were explained well.
Now, la comida.  We went with a bunch of different tapas off the menu.
"Quisquillas" – It was a serving of small fried shrimp tossed in flour.  I could have eaten it all day.  The shrimp was soft, fluffy and reminiscence of shrimp I ate at Taian in Osaka.  It was very light, lightly salted and evaporated in your mouth like tab of the finest acid you could find in the early 2000s.
Traditional Beef Stew – The beef stew was served with mushrooms.  The stew had a very comforting but very robust flavor.  The little mushrooms were plump and soaked up the stew very well.  The tender chucks of braised beef broke apart like 5 year marriage.
Croquettes – This was definitely one of the more memorable croquettes I've had.  The croquettes was mixed with "joselito" iberian ham.  The croquettes came out piping hot like Beyonce at the 2016 Superbowl halftime show.  The crunchy fried breadcrumb had enough crispness to it and the inside of were soft like Drake's line "Just throw up while I hold your hurt back." or "I pop bottles because I bottle my emotions."  Yup.  That soft.
Overall, Bodega is a nice plan B when you can't get into Tickets Bar.  It definitely does not compare to Tickets Bar.  I wish I went to Bodega 1900 before I went to Tickets Bar.  However, I went to Tickets Bar the night before and it definitely ruined my Bodega 1900 experience.  The food is a lot more comforting than creative.  It was a lot more simple than artistic.  The flavors were not as bold as Tickets.  Lastly, I still enjoyed my experience at Bodega 1900 and the food was definitely good.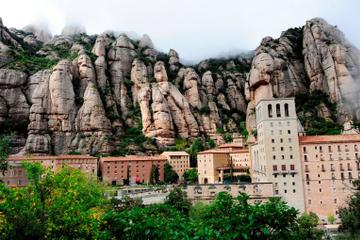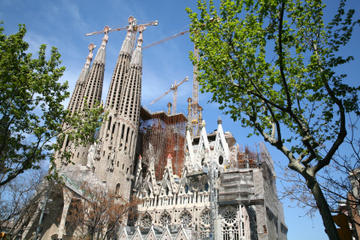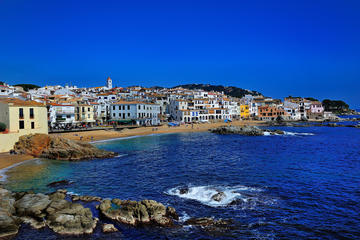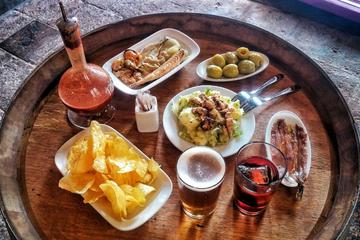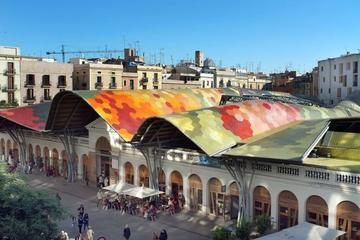 Bodega 1900 Tapas Bar Barcelona
Service -

7/10

Presentation -

6.5/10

Flavor -

7/10

Ambiance -

7.5/10

Decor -

7/10
Summary
Bodega 1900 offers an alternative to Tickets. It's a more comforting atmosphere with the food to match. It has the lively Spanish tapas bar feel to it and the food isn't too pricey. Don't forget to get the Iberico Joselito. If I ever move to Spain, it will because of Iberico Joselito.